Campus Interview Tips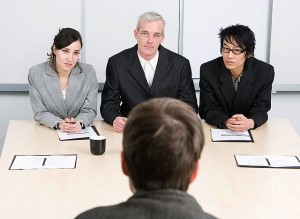 Campus interviews provide the students who are just entering into the world of career in organizations with an opportunity to go through this daunting task in a more familiar way. Corporates look for fresh minds because young people with fresh minds can adapt themselves to the environment, however challenging it may be. Many companies visit campus each semester to interview seniors for entry-level positions in their companies. Since the companies have limited recruiting resources, so they will pick and choose only those colleges which they feel would produce the most number of qualified candidates.
There are the two types of campus interview as on-campus interview and off campus interviews which are distinct, but the methods used for completing them are nearly identical. On campus job interviews are not like regular interviews. Normally the hiring manager calls in only qualified applicants and interviews only the best of the best. However off campus interviews is a delicate process where the student should take each and every step very carefully. The campus interviews provides an opportunity to prove yourself in front of the interviewer.
1. Mostly campus interview consists of four rounds of interviewing process such as
Written test
Group discussion
Technical interview
HR interview
2. Do some research on the institution and the people who will be interviewing you. Practice your job talk and do mock interviews in front of a variety of audiences. Always have extra copies of your CV, cover letters since you may find some other companies to apply for.
3. While attending your college career fairs also consider going to another college campus interview so that you can find good companies whom you want seek job.
4. Dressing well for campus interviews is one of the most important tip to make a good impression. Since you need to stand out from the competition, and one of the ways to do this is with proper job interview attire.
5. By knowing the nature of the company you can know whether there are specific positions the company. Research about the company, find out its recent news since the interviewer would expect the interviewee to know the basics of the company, such as the industry the company is in.
6. Calmness shows emotional maturity. True, being calm in a job interview is a difficult proposition, but then that is where it is required! Calmness does not imply being unenthusiastic or apathetic during the interview, but knowing that you are nervous and not letting it come in the way. A clear verbal communication implies clarity of the thought process.
7. One should also watch out for the impressions made in non-verbal communication. Body language and facial expressions can assist you in establishing a good rapport with the interviewer. Pauses, silences and gestures may all indicate what you mean, understand, or would like to emphasize.
8. Make the interviewer feel great from the get go since they get tired of asking questions. Smile, be happy, kind, comforting and enjoyable. If you make their entire interviewing experience better, you will be remembered. It is one of the useful tip for on campus employment is engaging the interviewer from the beginning.
9. The interview is not just limited to testing your knowledge base, but we are also interested in knowing your ability to apply it. Make sure that the right answer is not the only thing being looked at. The focus area is also the way in which you attack the problem i.e. approach to problem solving is equally important.
10. Thank your interviewer as you leave, but follow up by sending a thank you note. This also shows that you are interested in the position, and it will also help you stand out from the rest of the applicants.