Career Opportunities in Law
Demand for lawyers with experience in securities and transactions, is growing in proportion to changes in the global market place. The law enforcement field is blooming profession of law held in high esteem career whose members play an enviable role in public life.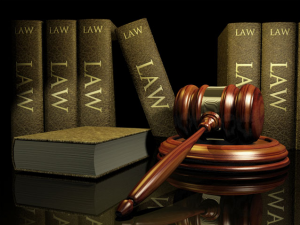 The work of Lawyers and Judges is very significant. Public service is the foremost and primary aim of legal profession. Legal profession offers excellent openings to those individuals who are equipped with the requisite professional qualities, skills and competencies.
Lawyers are the officers of the courts whose duty it is to assist the courts in the process of administration of justice Lawyers act as both advocates and advisors on behalf of their clients. As advocates, they represent either the plaintiff or the defendant and advance their client?s case through oral argument or written documents such as motions and briefs.
A law graduate can make a decent living in IPR as a patent agent, trade mark agent, patent analyst, patent attorney, copy right attorney, IPR consultant, patent examiner, trade mark examiner. Law Graduates with a good degree will find themselves well-placed to pursue a successful career.
Eligibility for LLB is on the basis of marks scored at the graduation examinations. One can either pursue a three-year law course (LLB) after graduation in any discipline or a five-year course after twelfth standard examinations, leading to a BA LLB (Hons) sponsored by the Bar Council of India.
The BA LLB programme covers practical training including court attendance, hands on training at legal aid centres and research projects. To be able to practise, it is mandatory to put in a year?s internship.
The Union Public Service also conducts examinations to recruit law officers in the Central government services. Post graduates in Law with Ph.D degree or those who are qualified in the UGC conducted NET Examination have excellent opportunities to serve as law teachers at the University level.
Lawyers have also ample career options in Law. Law students looking for careers beyond the legal profession are well-served by the Department of Law & Criminology and the University's Careers Service.
Lawyers can find employment opportunities in public and private sector organizations. Most Lawyers prefer to become an advocate and practice law as a profession. For that they have to enroll with the Local/State/Central Bar Council. Central/State Government jobs are also open to Lawyers. They can be appointed as Judges of various courts, as Attorney and Solicitor General, as Public Prosecutor and also in Defense, Tax and Labour departments.
Lawyer can also work as legal counsel and legal advisers for firms, organizations and families. They also can be appointed as Company Secretaries in various firms. They also can work with legal consultancy firms dealing with tax, excise, patent, labour and environmental laws. They also can work as trustees of various trusts,
Career options in Law schools and collages as a teacher/professor. In addition to this Lawyers also can join politics because they have large public contacts. These non-profit organisations like NGOs need the service of Lawyers. International agencies like UNO, ILO, and ICJ also employ Lawyers of good reputation and track records.
With the changing scenario of legal market and globalization of law firms a new concept of Business Process Outsourcing (BPO) has become the new imperative. Legal out sourcing in the legal space has now grown in complexity and creating great demand for the individuals with law graduation and good writing and communicative skills.