Career Opportunities in Mass Communication
The career in Mass Communication is an exciting field for many young people for their prospective career opportunity. Mass Communication is not just limited to journalism, indeed it covers all aspects of human life to a great extent through mass media. Moreover, a great change can be observed in the concept of people working in mass media.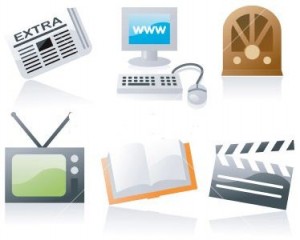 Mass Communication offers various areas of specialization in public relations, print journalism, advertisement, electronic journalism etc. Professions related to mass communication requires skilled professionals who can work fast and efficiently send across the message to a whole range of audience. A career in mass communication requires commitment, dedication and sacrifice of personal time for the sake of staying on front or top, particularly in news industry.
A journalist may have to work day in and day out to get breaking news, and professionals who are in entertainment or film making need to work with passion which may come at the cost of their personal life.
those who are interested in electronic media are required to have practical knowledge on video editing.
Courses in mass communication are expensive as tuition fees and charges and expenses for doing projects, internships, and field work are quite high.? The syllabus of the Mass Communication field includes many interesting mediums like the television, newspaper, public relations, radio, advertisements and many more.
To pursue a career in mass communication field, one has to learn a lot regarding the relevant sectors and the associated work. Pursuing a career from a mass communication institute, a candidate is required to possess certain skills or interests which help him get a job. Candidates who are interested to get into news media should have keen interest and sound knowledge of news and current affairs. Global perspective on various issues helps candidates in obtaining the position of reporter or journalist.
Unlike engineering or medical streams there are no preparation strategies or set formulae for making a career in mass communication. A graduate degree in the field is good to start with but a post graduate degree or diploma is almost essential to be considered for responsible positions in any organisation. You need to start blogging or work as a freelance contributor to newspapers and a host of online publishing sites.
Many job opportunities have opened for the students completing this course in nearly all the fields of the business organizations and the industries. Careers in Mass Communication are not only high paying but also bring in a great deal of job satisfaction and expression of creativity.