Career Opportunities in MCA
As today is an age of computers, a candidate with an MCA degree will have great job opportunities in top level IT companies and consultancy. A career of an MCA graduate can work for any IT company big or small as a system developer and various other roles. MCA is a professional course designed to meet the growing requirement of qualified professionals not only in IT industry, but also in other industries as well.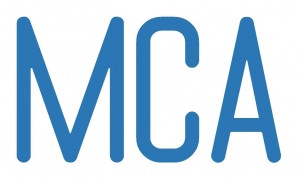 MCA (as Master of Computer application) is a post graduation course offered by many universities and institutions in the country. The course includes the software related subjects. The main objective of this course is to impart software related skills to the students.
Candidates who have pursued a bachelor?s degree in any stream with Mathematics as a subject at the plus two level are eligible for career opportunities in MCA course.
For admission into an MCA course the students have to take an entrance test conducted by different Universities. There is an All India MCA Common Entrance Test organized by IIT, Roorkee. AIMCET is intended for admission on an all India basis. There are many Govt. recognized colleges and institutes offering MCA programs separately.
The most important factor for preparing all these examinations is to create a fundamental knowledge in the concerned subjects. The MCA entrance examination is based on Mathematics and reasoning. Most of these tests are purely objective in nature. The test is generally of 2-3 hours duration.
One who wants to make their career in MCA course has to complete 3-year full-time post graduate degree course consisting of six semesters in MCA. It covers various aspects of computing, accounting, finance, programming, design and managing networks and databases.? There are many fields or areas that an MCA student can specialize in the final semester of MCA course as:
Systems Management
Systems Development
Systems Engineering
Application Software
Internet
Management Information Systems (MIS)
Software Development
Troubleshooting
Hardware Technology
The candidate seeking for a career in MCA need to have skills such as
best communication and written skills with fluency in English, knowledge on Computer software in programming, Logic Development skills.
Career opportunities for MCA graduates are numerous in government as well as in private sectors. After the successful completion of the MCA course, the MCA graduates can get into various jobs in the industries such as software engineering and development, services & applications, research &development, etc.
They can take part in various government examinations like UPSC, SSC, PSC, public sector bank exams, etc. The candidates will be posted to various government departments after a final interview once they clear the exams.
Many central government companies like NHPC, GAIL, IOC, NTPC recruits MCA graduates and Other reputed companies like AAI select the candidates for the posts like Junior Executives, Administrative Officer posts, Assistant Technician, Executive jobs and so many.
If MCA graduates have a keen interest in the teaching profession, then they can take up a career as lecturer in various universities. The career opportunities for an MCA graduate are many with the government as well as the private institutions.
MCA software graduates can start their career as an Entry Level Trainee Programmer and then move on as a Programmer, Software Engineer, Senior Software Engineer, Systems Analyst, Senior Systems Analyst and then become a Consultant. The booming IT Sector has brought in a number of openings.
There is also career in defense like in Army, Air force and Navy for MCA graduates.