Health Insurance Selling Tips
Health insurance is a good line of insurance to start with though selling health insurance a bit tricky job, Health insurance prospects are much easier to find once you implement the various simple, yet powerful marketing strategies big producers use to differentiate and close their sales.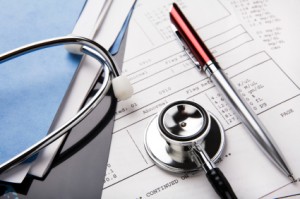 A health insurance agent will be placed into the category of agents known as life and health insurers, which is separate from property and casualty insurers. An health insurance agency can be an exciting career that helps to protect the needs of members in your community. Health insurance agents sell policies to consumers to help cover the costs of medical care and loss of income due to illness or injury making it one of the most rewarding careers out there.
There are certain basic tips for selling health insurance:
1. Work on your sales skills. While you may have a product that people need and want, you will need to perfect certain nuances of the selling process to be successful.
2. Check with your state's insurance commissioner to find out what license is required. Every state has a licensing process for insurance agents. You'll need to take a test and pass a test before being granted a license.
3. Selling health insurance is typically a straight commission job, so you will need to support yourself for at least 3 months before the money starts coming in. so Allow yourself time to start earning commissions.
4. Generate health insurance leads from your warm markets. Ask referrals from your family and friends, and don't be shy about it. The good thing about generating leads from your warm markets is the trust factor.
5. There's a certain way to market your products. You need to market your products in such a way that it strikes a chord with your prospects at the emotional level. People essentially buy products because of emotional factors. They rationalize their purchase only AFTER the fact of buying.
6. You can also sell health insurance from insurance websites that offer health insurance leads. These websites are just looking for sale agents who can work on their pre-qualified leads. Some websites will even set you up for an appointment with a client only for signing an insurance plan. What you have to do is to sell new products to an old client.