How to buy a camera
With vast variety of cameras that are available in the digital market make us confused which one is best to buy. Each and every camera model has its own features and functions and are available at different price range as digital cameras do not come at cheaper price. Now a days having camera has become a trendsetter and passionate to everyone common man in the world.
Most of them buy cameras for professional use, personal use or for just for fun and love for nature makes them to buy. So before you choose a right camera one with good features all you need to do is think for the purpose of buying a camera. What type of photography will you be doing , the type of features are you looking for and decide your budget as there are many different models are developed by manufacturers of digital cameras.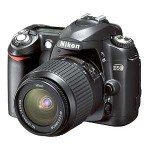 There are two types of cameras available in the market. One is Analog Camera the cheapest which needs to take prints to view pictures and other is digital camera though expensive, it has many advantages like the ability to view the pictures after taking the shot. You can also print and edit any picture you want.
Before you buy a camera directly, you must have a survey about the camera you would like to buy either with your family or friends talk to them which is the best model. Some people prefer larger digital cameras that are easy to hold. Others will want a small, thin model that fits easily in a pocket or purse. Before you buy a camera, do some price comparisons through internet by visiting various retailers and compare prices on the models, be sure you know the store's return policies and the camera's warranty.
While buying a camera the most important thing to remember is life of battery. For capturing good photos, the battery life should have extended period so be sure while choosing a camera that has good battery life which is an overlooked feature in digital cameras.
The cameras are of pixel rated cameras. The mega pixels rated in digital camera determines the clarity of your pictures that you capture in camera. The number of mega pixels ranges from 2 to 8 mega pixels while a pixel is the smallest component of an image which carries color and intensity information. Only small snapshots need 2 megapixels camera while large photographs needs above 5 megapixel cameras. The higher the megapixel number, the higher the resolution and also the higher the cost.
Buy a camera with optical zoom which moves the camera lenses to zoom on a subject. Digital zoom averages and magnifies the image within the camera's microchip resulting in poor picture quality. Many manufacturers' advertisements talk about digital zoom instead of optical zoom so be careful when choosing.
Buy a camera by choosing it with good exposure control if you predict yourself. The ability to control exposure settings such as shutter speed and lens opening is critical to professional photographers. Only cheaper digital cameras allow to shoot photos in automatic mode. User controls to set resolution, macro mode, flash and exposure should be within easy reach.
Try out the camera first in the store before you buy it. Get clear about all functions by activating with the controls and get comfortable with them, then only you know whether it's comfortable enough for you.