How to start franchise Business
The best option of doing a business is starting a franchise business. Many people in the present days are seriously looking at starting a franchise business as it has less risk to startup in the means of time and budget with quicker way to gain customers. Many business fails due to lack of proper systematic work process. Franchise business is the best opportunity of starting a business as it not only considers just money or potential instead it works for years. While staring a franchise business a person must consider few cautious steps to stand in the business.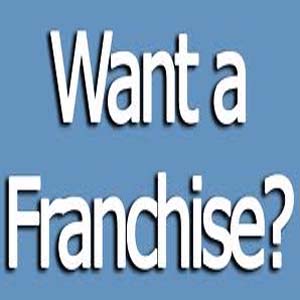 Guidelines to start Franchise business:
1. First thing a before starting a franchise business, one has to follow the step of selecting the correct franchise opportunity by doing research about the company history and seek advice from current franchise owners before making important decisions.
2. Local chamber of commerce or business clubs are the best place to get good idea about starting a franchise business since many business owners have experience in the franchise business and also have a great network of contacts. So joining local chamber of commerce or business club is a good step which gives a great start for staring up a franchise business.
3. Having interaction with local business enterprise helps in planning a franchise business, the budget required, as well as funding for the business with small and start up costs.
4. One option to start a business is buying a franchise. But while purchasing a franchise one should remember that they are paying for the right to market an already established product or service owned by somebody else. So check out for the reputation of the franchisee as you are paying for a part of an established company?s brand.
5. The best investment source for starting a franchisee business is bank, since the franchising being a low-risk business, banks lend money to franchisees as they are safe. And at worst times, banks will have a parent company to chase.
6. Before staring a franchisee business, one must research whether the franchisors provide comprehensive training for their franchisees or not. The franchisor gives a training to run a fully-equipped business, advice on any equipment using, helping in business basics such as accounting, stocktaking and turnover projections. And most of the work is done by the franchisor only in terms of marketing and PR. But giving training is the end the franchise companies must offer their franchisees on-going help in the early days of the business and often put newcomers in touch with more experienced franchise owners for advice.
7. Since the franchisors have their own criteria on how each of their franchisee business should look and operate, the owner of a franchisee business should make a point that he will always be working under someone else?s vision and not by his own views. Though the amount of freedom offered to franchisees may differs but the franchise owner must get an clear idea on how the company wants to be represented.
8. The most important is the franchisee owner should be comfortable with the franchisor terms and requirements before staring or purchase the franchise, otherwise the franchisor may change ownership or future of your franchise will be thrown into doubt which gives more impact on the image of the franchisee owner and sales or service.