Insurance Sales Tips
Insurance sales is only a numbers game where the number of people you contact directly relates to the number of sales you make. No matter what type of insurance you sell, you have competition. Since because insurance agents work on commission, finding ways to improve sales techniques is essential. The better your sales techniques are, the more business you will attract. So the common dilemma faced by many insurance agents is how to develop ways and means to outdo competition and secure the maximum commission on the sales of life insurance.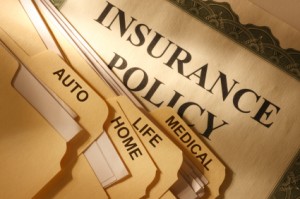 The earnings of an insurance agent depends more on the commissions earned per sale, than the fixed basic salary. The need to become an expert lies in selling from the client's perspective and identifying his specific need.
1. One of the ways of insurance sales tips is you to call people over and over, follow them until they listen to you so that you just go away. Which is done very traditionally from years ago.
2. There are workshops and online and offline training sessions that highlight agents success stories and tried and tested practices. The training involved in selling insurance is directed towards developing four major areas. These are experience, goal setting, extensive marketing and consistent upgrades on information and trends.
3. Since most consumers want to keep expenses down and don't like to pay high insurance premiums. When people are more likely to purchase insurance when they understand their own personal need. So in order to sell an insurance policy you must create a need that involves asking open-ended questions that allow you to discover what a person's needs and objectives are. And even by showing a person how life changes affect needs will greatly increase policy sales.
4. With constant communication by covering a variety of products you offer with benefits of insurance.
There are a lot of computer programs that make newsletters and email blasts simple and efficient.
5. Always think and be like a professional insurance agent. Generate a visual stimulation to cross out goals accomplished and set new ones to get an added sense of achievement.
6. Inorder to have effective insurance sales never give up on drive and the commitment to succeed. It is only through hard work and perseverance that the rewards will outweigh the challenges.
7. Make every effort to build lasting client relationships for selling insurance. Never hesitate to ask for reference letters from current clients. Research to learn what works with clients and what it is about cold calling that puts them off.
8. Never give up on a lead. Follow every query and allow your knowledge of the insurance product to be highlighted in every interaction.
9. Get involved with your community. No matter how smart you are, you'll get more business by being friendly. People like to do business with friends and acquaintances. Volunteer for projects in organizations that you support and you'll meet many different people who are potential customers. If these people don't need your services, they will recommend you to others who do.
10. Set a goal for contacts, appointments and sales each day. Don't make it a weekly goal because it's too easy to wait until Friday to try to accomplish the task.