Interview tips for Nursing Professionals
The credentials you absolutely need for your nursing job interview are
Our Career Adviser Hari Babu (seo Trainer and Consultant) has put together some tips to guide you through the nursing interview process.
Whether you're a recent nursing school graduate, or an experienced nurse looking to move ahead in your career, you cannot under estimate the importance of your nursing job interview. It is the most important aspect of your job hunt. Below are some helpful nursing interview tips for recent nursing school graduates and experienced nurses.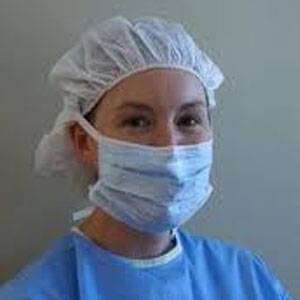 Interview provides employers with an opportunity of assessing ability Of a nursing graduate whether they can be fit for the specified job role. As interview is an opportunity to meet potential employers, inform them about what you know and demonstrate that you are the applicant most deserving of a graduate nurse or midwife position reads these useful tips before you attend for interview.
Nursing Interviews can be stressful experiences however if you are adequately prepared, you will feel more confident and therefore better able to provide appropriate answers to the questions. There are a number of ways in which you can prepare yourself for interview:
Read carefully the selection criteria listed in the Information Package and Frequently Asked Questions document that can be downloaded from hospital website. Selection criteria are used to assess the suitability of applicants for positions.
Think about your personal skills and professional skills, characteristics and qualities that you possess and/or have developed during your nursing course. Ask your family and friends for their opinions. Practice with a friend asking each other questions based around the selection criteria, running through a mock interview with someone is a great way to prepare for the real thing. Be open to feedback and discuss your responses. Find out the hospitals that interest you before listing them as your preferences on the application form.
Good Luck for your Nursing Job Interviews.
How to prepare for Nursing job Interview:
Prepare a copy of your complete resume. Be sure to proofread for any mistakes. Get ready your Copies of nursing license or a copy of your notice of passing board scores.
Prepare a list of all references and previous managers. You will need one copy for the HR department and one for the hiring manager. Be sure to include their complete names, titles, current addresses and telephone numbers. Some times you may be asked to give permission for a criminal background check. Be sure to have a list of your addresses from the previous five to seven years.
Where dress that make you feel comfort and confident. How you look reflects how you wish to present yourself to your employer. Smart casual standard of dress is recommended. Male applicants do not have to wear a suit but a shirt and tie is recommended. Personal grooming such as having neat and tidy hair is also important.
You will be required to bring a number of documents or pieces of information to present at the time of your interview. However, you will need to read the letter carefully and gather everything requested.
Make sure that you know the interview location and plan your journey in advance. Allow time for delays such as public transport running late, heavy traffic or parking difficulties. Arriving late may increase your anxiety levels and may impact on your interview performance. The interview panel understands that most people are nervous and anxious about attending interviews and will take this into consideration. They will do their best to put you at ease before the interview begins. Being well prepared is likely to help you feel more relaxed and confident. If you are unclear about the question or forget what you?ve been asked, you are able to request that it be repeated or clarified.
Be prepared to answer questions regarding any negative experiences you've had in the work place, what you learned from them, and how you would use those experiences in a positive way in your new position.
The interview panel generally consists of registered nurses and some midwives, the panel will make notes on your responses during the interview.