Interview Tips for Police Jobs
Interview Tips for Police Jobs
Interview is the first opportunity for an agency to meet a potential Candidate applying for a job. Therefore making a good impression in interview is necessary for candidates applying for job. Candidates attending for police job need to convince them that you are having the qualities of a good police officer.
When you attend for police job interview, your interview will be approximately 45 to 60 minutes in length. A panel of four to five people will question you. You should answer all of the questions truthfully. If you pass the interview, they will conduct a background investigation.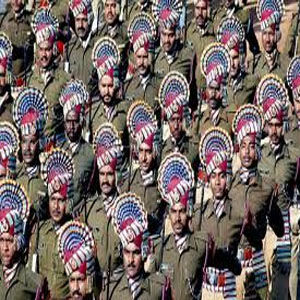 Many people attending for police job are a little nervous during a job interview. This is a normal response. To help you relax, pause before answering a question. Take just a brief moment to think about your answer before responding. As you answer the questions, speak clearly and loudly. The Interview panel will try to assess your ability by what you say and how you say it.
People in the Interview Panel will usually begin the interview by verifying the information you provided to them. They will then begin to probe into your past to find out who you are. Lastly, they may ask you some hypothetical questions to judge your reasoning abilities
Following are some Valuable tips for attending police interviews.
1. Preparing for Police interview: ?Before going to job interview, make sure you have accurately completed all of your paperwork. The interviewers will be reviewing the information you have listed in the Resume. It looks better if you type all of the information. You should review the questions you believe you will be asked as well as your answers to those Interview questions.
2. Concentrate on Physical fitness: ?To apply for a police job Physical fitness is very important. You must pass the physical agility test to move forward in the selection process. The combination of running, push-up and sit-ups are the best way to prepare for Physical test.
3. Be in time for Job Interview : Arrive there about 30 minutes early. It shows your regard for the interviewer's time. Spend your spare time in relaxing and go through your resume or Notes carried by you.
4. Looking your best? : The most interviewers will expect a man to wear a suit and tie, and a woman to wear a ?good? dress or a business suit to the interview. Most of the time, an interviewing panel is prohibited from disqualifying an applicant based on what he or she is wearing. Wear a good dress to project a professional image.
5. Be Enthusiastic, and Sincere?? : Be confident in your capabilities and show that you are interested in joining Police department.
6. Be Honest? : Honesty and integrity are the main qualities to becoming a police officer.
7: Achievements😕 : Your experiences are important, Tell interview panel about your previous achievements. Tell them your experiences about volunteer work, military service, playing on a team, or anything you have done to contribute to the community or society.
8: Leave a good impression: Do not forget to thank the interviewers by name and leave with a handshake. Give the interviewer a firm handshake, even if the interviewer is a woman and you are man. Nobody likes a limp handshake but by the same token do not take the person's hand off either.
9: ?Purchase the published study guides : If you chose a study guide that has sample tests in it, you will learn which areas you need to focus your time and energy.
10: Eye Contact: Eye contact shows your confidence. Do not stare out of the window or fiddle with your pencil. The interviewer is talking to you or you to him, Be attentive. If the interview makes a joke, smile to acknowledge that he made one, even if it was not funny.
Before answering any question Make sure you have understood the question. If you do not, ask him to clarify it.
Don?ts during Police Job Interview
Don't discuss personal problems.
Do not smoke, even if the interviewer does and offers you a cigarette
Don't chew gum during the interview.
Don't interrupt when the interviewer is talking.
Don't address the interviewer by his/her first name unless invited to do so.
Don't speak or act in a nervous manner.
Don?t Shout on Them.