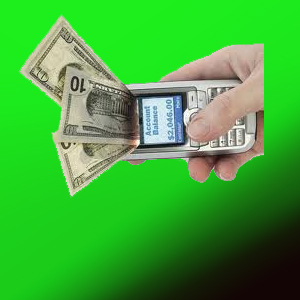 Mobile Marketing Tips
Along with Internet marketing, mobile marketing is part of the newest groups of marketing activities. Companies have been experimenting with the certain ways to reach consumers through their mobile phones. Some ways to marketing a product or service through a mobile phone include SMS marketing, in-game marketing, banner marketing on different web pages and location based marketing.
There are different ways of mobile marketing. SMS is one of the best ways to market a product through mobile phone. The concept of SMS has a personal touch. It includes direct interaction with clients and thus is very effective. With just a SMS to the client you can market your brand very effectively. If the customer feels the SMS to be fruitful he/she will surely respond to the SMS.
Building the database in right manner: Don't just add the mobile phone numbers to the mobile marketing database. It is essential to get the permission first. You can do this by a web form or while someone is just texting the keyword to the short code. It's good to have a double opt-in database.
Analyze your results by watching carefully when people opt in and opt out to see if you are providing value. Only the best customers will opt in, so you will end up with a subset, but it?s the best subset you can get. As a result, you have to provide high value to that group. It?s the ultimate in one-to-one marketing. Get feedback, because you can instantly measure what is working and what is not.
Mobile works best when tied together with other media like TV, print, radio and live events. For example, make sure you have campaign-specific mobile landing pages for each of your mobile banners, just like you would on the Web.
Limit the amount of offers you send. Don?t send offers every few days. Best practices and highest redemption rates result from text offers only being sent once a week or even better, 2 to 3 times a month. This way when customers get the messages they know if they miss taking advantage of this offer, the next one is not right around the corner.
Mobile devices are not exactly the same. Some are smart and some are not. Yet they are all in use in the market. You need to have content that can be read across different spectrum. Keep in mind that technology is constantly changing so keep updating your content for the new platforms that come up.
You have to develop a mobile website. Because of these mobile websites they will open in the latest mobile phones very fast and the customer can easily open it and the business will flow to you.
Always talk politely and professionally inform the recipient of the reason for your text. Unfortunately, there are already spammers doing mobile marketing, so you need to make every effort to distinguish yourself from them. As in any other form of advertising, you and your offer must rise head and shoulders above the others. Do not waste any words because your reader will not appreciate it; so be clear about what you're doing and tell them your offer.