Smile during Interview, Good smile always please people. Smile is one of the things which may matter in your impression during interview.
Do not forget for firm handshake when you attend any interview.
Eye contact without glaring shows your confidence.
Go light on the perfume and after shave lotion.
Attend interview with hefty amount of enthusiasm for the company and the job. Show your positive energy immediately. Be upbeat, friendly and high energy. Low key people be aware. You may appear disinterested in the job
Be ready to briefly describe your past experience, showing how it relates it the job.
During interview time do not talk too much
Don?t interrupt to interviewer when he/she is talking
Always remember that communication is two-way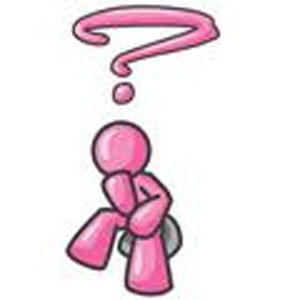 Avoid sounding as though you assume the job is yours.
It is fine to ask about the package on offer and accommodation
It is important to listen to the question asked and answer that question.
At some point during your interview, you'll be asked whether you have any questions.
Asking questions demonstrate your level of interest in the job, so be prepared with questions to ask, and jot some down during the interview. Your ability to ask straightforward, insightful questions lets the interviewer understand your perspective and concerns, as well as your judgment and analytical ability.
You need to learn how to close your interview to win the job.
Be ready to support past career accomplishments with specific information targeted towards the company needs, have your facts ready.
When you attend for interview, Avoid negative comments about past employers.
Evaluate/Review your interview's strengths/weaknesses immediately after the interview. Be cooperative and enthusiastic.
You may think of this job as a temporary stage before moving on to bigger and better things, but avoid diminishing it in your response. Don't say that you'd like to use the position as a stepping stone. Make a list of commonly asked queries and think up responses. That alone should take you a long way towards giving a Good answer for interview question.
During the interview, under no circumstance should you be chewing gum or even sucking on a mint. If you want to freshen your breath before the interview, get that done ahead of time. Don't even greet the receptionist with anything in your mouth.
A firm handshake reflects a confident person. Be aware of your body language, try and be open and friendly.
Get a good night's rest.
Arrive a few minutes early.
Be calm.
Let the receptionist know you're there.
Demonstrate confidence when you meet the interviewer.
Don't sit until invited to do so.
Control facial expression
Even if the interviewer offends, deal with it without becoming angry.
Never look at your watch.
As you leave, express appreciation for the interview.
After the meeting, record notes and analyze your performance.
The above mentioned points are important to remember when you attend for Interview.
No complaining! – Even if the traffic is horrible getting to the interview do not complain about it. Don't complain about anything especially your current job, company or manager. Complaining gives negative energy to the interview and that is hard to turn around. You want the hiring manager to see that you will be happy at work.
Do your home work before appearing for an interview. Make sure you have copy of all your documents plus two to three copies of CV. Arrange all in chronological order and put them in a proper job folder. When fresh graduates apply for a job, they must make their CV by themselves. Often interviewer pose question regarding CV. Don't copy paste an objective from the web and put it on your CV, rather make one by yourself. There is an equal chance of interviewer probing into the literal meaning of a copy pasted objective. Besides this, don't write any achievement, activity just for the sake of adding, if you aren't sure of.