When a website is specifically designed so that it is friendly to the tools that search engine use to analyze websites (Called spiders) is called Search Engine Optimization.

Seo Methodology:
Online/on page Optimization
Offline/off page Optimization
Position Monitoring.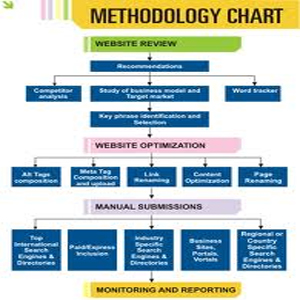 Onpage Optimization
Pre Optimization Report
Key word research
Competitors website analysis
Rewriting robot friendly text
H1 H2 Tags Optimization
Title Tag Optimization
Meta Tag Optimization
Key words Optimization
Alt Tag Optimization
Website structure Optimization
Body text and content Optimization
Site map for link Optimization.
Offpage Optimization
Hosting of Google sitemap
Website submission to all leading search engines having global data base.
Submission to country specific search engines having country related data base
Submission to general directories
Submission to product specific directories
Submission to country specific directories
Blog Creation & Blog commenting
Creation of forums, participating in forums
Classifieds postings
Social media Optimization
Article postings
Free Press releases
Participating in groups & Creation of new groups
Trade lead posting
Position Monitoring:
Monitoring website ranking with different keywords
Renewal of expiry trade leads and posting new trade leads
Constant research of updated technology for better positioning
Research on current popular directories and site submission
Changing methodology with change in search engine algorithm