| | |
| --- | --- |
| | |
Tips for Freelancers to make Money Online
Tips for Freelancers to make Money Online
Are you really looking for a freelancer work? Make more money through online? Then, here is the right place for you to get more tips and ideas about freelancing work. You can earn money from your home as a freelancer. There are number of websites available in internet those provide many freelancer jobs. For that you have to search on internet to get best freelancer website. Working as a freelancer is the best way to earn money easily. The freelance sites provide all kind of job such as web development, web designing, SEO link building, data entry, content writing and many more. Here we represent the best tips and benefits for freelancer to make good money online.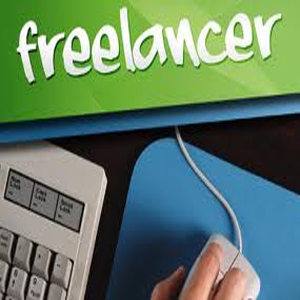 1. It is important to be contact with your clients geographically when you start work as a freelancer. Full client interaction is the main part of freelance jobs.
2. Online freelancing job or business is just like mothering a baby i.e. one cannot ignore the online freelancing job in any means.
3. Online freelancers should maintain a regular working schedule at home. Otherwise you cannot do all your work perfectly.
4. If you are a freelancer then fix a certain working hours to your client as the normal business hour according to his time zone. Then only you can schedule your time properly with other home stuffs.
5. Internet is the main source for online freelancers to do work easily. Sites like Freelance Apple and Freelance Switch provide regular blog posts with freelancing proposals. You can get more benefits from these sites.
6. The online freelancer should make a network with other professionals for cooperation. In this case if you refer other people when your skills may not match the requirements, they will remember you and refer you in the future for other requirements that matches your skill.
7. One of the most important thing is online freelancers should maintain long term relationship with their clients because, a recurring client is always better than a onetime client.
8. As a freelancer you should able to work independently and meet project deadlines to winning at freelancing. Also make more money from it.
9. Working as a freelancer is best as you are the boss of this job and expose your skills here. For starting freelancing jobs, you need to require sound knowledge about computer and Internet only.
10. Register yourself with any freelancing portals and start bidding for project according to your skill. Once you win a bid, you will get project and you can make good money from by working with this project.
It is sure that you can find a freelance job very easily but from starting you may not get more money what you expect. But by practice and experience you will earn more money from online. Sometime it happens that you may lose your concentration by working from home and unable to complete the project in right time. In this situation you should keep good approach and right mind set to make money online as a freelancer.