Tips for Sales Professionals
Tips for Sales? Professionals
Are you attending for Sales Job? So remember that each specific industry has a variety of requirements that an employee has to meet. Tips on Interview provide you useful tips you could perform in searching the appropriate job and acing the interview. Majority of successful sales professionals have a unique energy that you can feel. They command a presence and hold the attention of everyone. Be energetic about the job and interview.
Sales is a job that involves activities undertaken to transfer ownership of service or products in exchange for money or other compensation. Sales jobs are available in almost all business organizations. It sometimes exists as a group or department in some of the large companies around the world.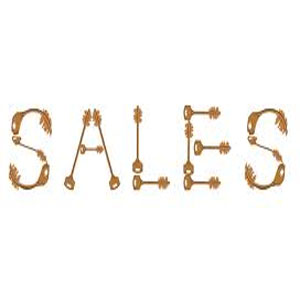 The sales job interview is an integral part of the recruitment process. It is a means for employers to find particular qualities of potential candidates for their sales branch. Interviews can make any job searcher feel stressed or uncomfortable. Preparation for a sales job interview will result to a successful completion of the interview that may lead to employment.
Tough sales job interview questions could put you into cold sweat and being
flabbergasted while on the sales interview seat thinking hard of how to answer.
Consequence of not providing the right answer in interview could be ruinous especially when that is the particular job you are eyeing for. Tips on interview provides some simple and yet essential tips on how you can first rate that job interview question and answer some of the most commonly asked interview sales interview questions. The job applicant should do some homework in order to prepare, especially when the sales interview schedule is already set. Below are some guides in order to prepare for that crucial step towards a sales career.
Types of interviews that you might go through when you attend for sales / Marketing Job
1. The Screening Interview.
2.? The Behavioral Interview
3. The Stress Interview
4. The Team Interview
Screening Interview is like a preliminary round of interview when it is likely to begin in the human resources department. Job interview questions you would be most likely asked when attending for sales job are about your qualifications, the number of years of experience, the willingness to relocate etc. Now a day?s most screening interview are usually carry out in Phone.
In case of Behavioral interview, Interviewers will usually hypothetically present the candidates with situations that might happen on the Sales job.? These behavioral job interview questions are intended to dig into your past sales experience on how you behaved in variety of on the job situation to extrapolate your future reactions on the sales job.
In Stress interview, you would find yourself like undergoing an interrogation. Sales Job interview questions in stress interview are actually designed to make you feel confused, fearful and defensive. If you could remain calm, ready and composed during this type of Stress interview, you would have already won half of the battle.
In Case of team Interview interviewers may comprise of members of the prospective department you are applying for or a mixture of employees from throughout the company who you might have to work together with. The advantage of team interview for the candidate attending for sales job is your interview performance is not the subjective opinion of just one person. If one interviewer disagrees, the others might agree your Opinion.
A job searcher might find a sales job interview somewhat challenging. In fields other than sales, an applicant may get hired even if he faired badly in an interview, because his work credentials are excellent. But in the case of sales jobs, the basis for hiring is the interview itself. The sales job interview in itself is similar to the work the applicant will be doing if hired. Instead of selling a product he is selling his services, thus performance in the sales job interview makes a big difference. Remaining calm and professional throughout the interview is crucial since companies are looking for successful, competent and articulate sales persons.
Check this List of Interview Questions for Sales, Marketing, and other Professionals involved in the Selling Process.
Important Sales Interview Questions
1) How do you describe your Salesmanship Style?
2) Do you have any Supervisory Skills?
3) What are Your Strengths and Weaknesses?
4) What was your failure in your sales career?
5) Explain your Organizational Skills?
6) Describe your Sales Experience?
7) What is your Client Base Consumers? Or Businesses?
8) What do you prefer in-person sales or Telephone Sales?
9) Will you be interested to Relocate and Travel?
10) List your Key Sales Accomplishments?
11) What do you like in your previous Sales Job? What sales challenge have you experienced recently?
12) What percentage increase in sales did you contribute to you previous companies?
13) How many active accounts have you handled in the past?
14) What revenues have you gained for your previous employers?
15) What major clients have you closed over the last 4 months?
16) How many Accounts do you currently have in the pipeline with your current employer?
17) How much of your current client base consists of repeats and referrals?
18) What networking or business groups are you involved for increasing sales?
19) What has been your biggest disappointment with a prospect or client?
20) Tell me about your self? Explain your Daily Schedule?
21) Do you have any experience in other industry other than sales?
22) Think of one of your most successful sales you've ever achieved. With that sale in mind, tell me about it and what you did to successfully achieve the sale?
23) What are the best things that your co-workers say about you? What are the worst things?
24) Why do you want to work for this company and how will you add to its success?
Prepare well for crucial sales interview and do not forget also to prepare copies of important documents such as additional copies of the resume, Driving License, Pan Card, passport, Social Security card and other credentials. Have a right direction and know the steps to be taken to reach the goal to get that lucrative career in sales.