Tips for Writing Covering Letter
Tips for Writing Covering Letter
Since the cover letter is what most hiring managers and HR people read first, your covering letter should make the most impact in the shortest time for the employment opportunities. Good drafted covering letter takes less than 10 seconds to make the reader to pick up the phone and call you for a job interview. When your cover letter opens with an attention-grabbing sentence, is error-free and tailored to the needs of the company that's hiring, you will greatly increase the results you get in your job search easily.
In your covering letter Write what is special about you, what can you do for the company you are applying, represent that you are unique in some work. Limit your cover letter to four to five paragraphs. Write some important bullet points to prove your skills. Never try to exceed more than one page. Start smoothly your first sentence is most important to create impact on you.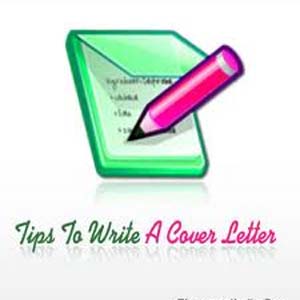 For example write:
?I am applying for the position of Seo consultant, as advertised in Times of India?.
?You can mention some points like.
?"I've developed new Seo methods, which I can share with you, that have produced a 20% gain in market share for my current employer over the past 11 months, producing $1.2 million in revenue.
Finish your cover letter with emphasis on how you can help your prospective employer. And, if possible, include a time when you'll call to discuss their needs. You can write finishing paragraph as
?"Now I would like to bring these skills to work for you. I look forward to speaking with you soon about the results you can expect from me, and will call your office next Friday at 11:00 Am to answer any questions you may have."
Following all these tips for writing covering letter will help you to get a call from the company you are applying for the job.