5 Main interview tips
In today?s competitive world based on companies requirement the company?s are conducting different levels of interviews to filter the candidates.And many candidates would search for interview tips or?? some one who know few things regarding the jobs interviews.The main object of www.tipsoninterview.com is to guide? the candidate what are different types of interviews and different interview questions and few? sample interview questions and interview techniques and how to face? a personal interview, all these are to help the candidate to get through the interviews.
In the past there is only one interview? round to offer a position/job to a candidate. Now there are different rounds in the interview they are
1)written test.
2)technical test.
3)group discussion or group interview.
4)Telephone interview or telephonic round.
5)personal interview.
These are the interview rounds what we generally see in the companys.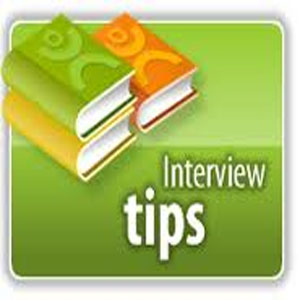 The basic question we have here is.How do candidates prepare for these interview rounds and what are the questions asked in these interview? rounds. we are here to help you providing few interview tips in? www.tipsoninterview.com .In this we can find different questions that are repeated in the interviews. Here we are providing few sample job interview tips in www.tipsoninterview.com .To help? the candidates who are preparing for job? interviews.
1)written test tips:
While preparing for? written interview you have to be? well prepared on the skill set you are working and you can also go through the company sample interview questions so that you will have an idea how the interviewer is asking the questions. Answer all the questions which you know well first. And? you can think about the others later.You can also find few sample interview questions and tips in www.tipsoninterview.com? asked by few company?s in the past.
2) Technical interview tips: This is the second interview round to check your technical strengths. The name technical interview it self tells us the interview is completely based on technical skills. Based on the skill you can find few technical interview techniques and tips? in www.tipsoninterview.com .we are able to collect at least few sample technical interview questions here.
3)tips on Group interview or group discussion: In this interview you will be given a topic and ask you to discuss regarding the topic. Try to take initiation in the group interview because the main aim of this round is to check the leadership quality of the candidate and his convencing way to the group members.Here you have to introduce yourself first and then move into the topic. first talk about the advantages and then move to the disadvantages later and you have to close discussion in such a way that showing the advantages and disadvantages so that the interviewers get impressed in the group interviews.
4) Telephone interviews tips : In Telephone interview many people get tensed of this. But we should? be every confident in phone interview and no need of getting tensed because the interviewer is not before you. And before hanging up the call and if you are confident that you did your interview well. You can also ask the interviewer? when you are going to have your second interview.
5)Personal interview tips:? personal interview is also called as face to face interview. Here you should be very confident while answering the questions asked by the interviwer and this is the round to fix your salarys, so be confident while discussing regarding the salary .
These are the few sample interview questions in a job interview.Our main idea? is to provide few interview tips for the candidates who are preparing for interviews.And help the candidates to prepare well for there interviews.And we are? trying to get more and more sample? interview questions and tips in future.