Auto Insurance Tips
Auto insurance may seem like an unnecessary expense, until you need to file a claim as no one wants to pay more than necessary to insure their vehicles though it is a legal requirement for all drivers. Driving without insurance is both dangerous and illegal. If you spend little time on research you can save a significant amount on your insurance premiums. The auto insurance break down the facts on everything from minimum coverage requirements to info on discounts.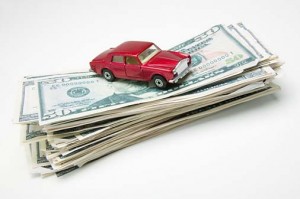 1. When it comes to auto insurance, you want to be adequately covered if you get in an accident, but you don't want to pay more than you have to. Many people don't want to spend time shopping for car insurance. But by doing some comparison shopping, you could save money by getting basic coverage.
2. Consider the types of vehicles you insure. A very expensive vehicle, a vehicle with a poor safety record, or a vehicle that is popular with car thieves may cost you more to insure. A safe, moderately-priced vehicle is likely to cost less to insure. If you sell a vehicle or own one that you no longer drive, be sure to take it off of your policy.
3. If you have an older model vehicle, you might be able to save money by dropping the collision coverage on your car. Check your policy carefully to determine how much this optional coverage is costing you. Then check the value of your car with a quality resource, If the value of your car is less than 10 times the annual cost of collision coverage, it might be time to drop that expensive insurance. You can funnel the premium savings into a savings account and use those funds in the event your car is totaled in an accident.
4. When you shop for Auto insurance, be sure your agent knows about the safety features on your vehicle and any additional features you have installed. You might be entitled to some significant discounts if your vehicle is equipped with common safety features.
5. If you are in the market for a new automobile, check the insurance costs of each model you are considering. Insurance costs can vary widely from vehicle to vehicle, and the difference in cost could be enough to sway your purchase decision. Write down the make and model of each car you are considering, then call your insurance agent and ask for a quote on the coverage you will need. Get a quote for full coverage, including comprehensive and collision, if you are buying a brand new car or a late model used one. Avoid cars that are expensive to insure
6. Don't accept the rate quote from the first insurer your contact—look for an auto insurance company with financial stability. Research the financial status of insurers through reputable sources, Ask family and friends for recommendations on insurance companies to evaluate.
7. Cut costs by requesting higher deductibles and eliminating collision and comprehensive coverage on older vehicles.
8. There are numerous discounts are available for those who ask. Ask prospective insurers for a list of group discounts. If your annual mileage is below the norm, you may qualify for a discount. Combining some or all your family's auto, life and home insurance needs with one company will often result in a reduced premium.