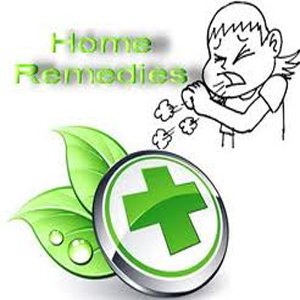 Ayurvedic Home Remedies
Allergies: Chandan (Sandalwood): 1 tbsp mixture of lime juice in sandalwood paste could be applied.
Anxiety: 1 tsp dried amla powder could be soaked in one cup of water overnight to which 1/8 tsp of black pepper powder and 2 tsp of lime juice added. The mixture is diluted as required for consumption.
Arthritis: Mixture of powders of 6 tsp each ginger, caraway seeds and 3 tsp black pepper could be taken in 1/2 tsp dosage along with water twice daily.
Asthma: Boiled milk with turmeric powder (haldi) (1 tsp) added could be taken instead of coffee or tea in the morning and night.
Backache / Back Pain: Two or three cloves (Garlic) should be taken every morning.
An oil prepared form garlic and rubbed on the back will give a good result in backache. An boil oil mix with Camphor & apply on your Back. Ginger paste and eucalyptus oil could be applied on the affected area.
Baldness: Coriander seeds (dhania) soaked in water with addition of 1 tsp dried amla powder, overnight & the filtered liquid could be taken every morning.
Blackheads, Pimples: Fresh leaf of fenugreek crushed and ground to form a fine paste could be applied on a face and allowed to remain overnight and washed off in the morning.
Blood Purification: A pinch of saffron (kesar) could be taken along with milk daily.
Body Odor: Add a tablespoon of sandalwood paste in a glass of lime juice.
Cough: Add a pinch of salt with two pinches of turmeric powder to one glass of warm water and gurgle.
Add a gram of turmeric (haldi) powder to a teaspoon of honey for curing dry cough. Also chew a cardamom for a long time.
Cold: Mix a gram of dalchini powder with a teaspoon of honey to curb a cold. Prepare a cup of tea to which you should add ginger, clove, bay leaf and black pepper. This should be consumed twice a day. Reduce the intake as the cold disappears.
Cholesterol: Butter Milk in which 1/4 tsp pepper powder and 1 tbsp of finely chopped onions could be taken.
Constipation: 1 Cup lime juice water could be taken early morning.
Dandruff: Boil the fresh neem leaves in water for 1/2 hour. Filter the liquid & cool, apply the juice on hair and soak for 10 minutes. Wash it away while bathing.
Depression: A pinch of finely powdered cardamom seeds could be taken mixed with black tea.
Diabetes: The best remedy for this disease is the bitter gourd, better known as ?karela?. Eat this vegetable as often as you can or have at least one tablespoon of karela juice daily to reduce blood sugar levels in your blood and urine.
Along with above tip,? take ten tulsi leaves, ten neem leaves and ten belpatras with a glass of water early morning on an empty stomach. It will work wonders in keeping your sugar levels under control.
Consume 2 cloves of garlic with water every morning on an empty stomach. Garlic helps in reducing blood sugar levels.
Eat 5-10 grams of jamun seed powder every morning. It directly works on the pancreas.
Ear Disease: Decoction prepared from tender leaves of Neem, when warm, could be used as ear drops.
Falling Hair: Massage the scalp frequently with a little almond oil.
Fatigue: Rasam prepared from ghee fried, 1/2 tsp each of Coriander seeds, Cumin seeds, Black pepper, Tail Pepper and Thuvar dal could be taken as an appetizer or mixed with steamed rice.
Fever: Boiling root powder in water to prepare a concentrate (1 cup reduced to ?) could be taken, with a little sugar added, daily morning on the empty stomach.
Headache: Take frequently fresh juice of ripe Pomegranate.
Heart Attack: 1/2 tsp garlic powder could be taken every day.
Hypertension: 3 or 4 cloves of Garlic finely chopped and boiled in milk could be taken every night.
Indigestion: 5 to 6 Garlic cloves, crushed could be taken with honey once a day.
Itching: Apply neem oil to the affected area. Or make a fresh paste of some neem leaves and apply externally. Boil neem leaves in the hot water used for your bath. Also eat a teaspoon of neem juice along with sugar for quick relief.
Injury: For any cut or wound, apply turmeric powder to the injured portion to stop the bleeding. It also works as an antiseptic. You can tie a bandage after applying haldi.
Insomnia: Blanched Almonds ground along with 1tsp Khas khas in ? cup of milk like a paste, could be applied on palms and soles at bedtime.
Jaundice: Mixture of Pudina, Lime and Ginger juice mixed with honey, could be taken frequently.
Low Blood Pressure: Tulsi juice mixed with honey could be taken.
Malaria Fever: Water, in a mud pot, soaked with Nirgundi leaves, to which ? tsp black cumin seeds are added could be taken.
Muscular Pain: Turmeric and Ginger mixed and ground to form a paste could be applied.
Nausea: Water mixed with powder of fried cloves (2 pinches taken)
Nervousness: 6 to 8 blanched Almonds, 1 tsp rice and 1 or 2 tbsp juice of banana flower, all mixed and ground, could be taken with milk once every day for 40 days.
Toothache: Chew a clove or dip a piece of cotton wool in clove oil and place on the aching tooth for best results.
Ice is excellent in numbing nerve endings. Try to compress the affected area with ice. But if it aggravates the pain, discontinue it.