Best Practices for Networking in B2B Sales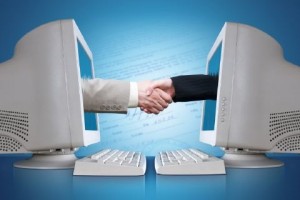 Most of the small businesses depend strongly on effective networking practices to win important investors, customers and partners. The main focus for success in major B2B sales is getting the right message, to the right person, at the right time. Business networking involves the process of meeting other people and exchanging resources for mutual gain and form of business relationships.
1. Best practices like to deliver a right message to the right person at the right time; the salesperson must have superior networking skills. They should have the ability to determine who is who, know how to build and maintain relationships. Managing a superior network in a large B2B account requires time, dedication, and skill and there are no short methods.
2. Business networking groups are the members of groups. Smart work of sales person in building and maintaining the best practices for network, top performers are good at leveraging internal resources whether those resources are people or internal systems.
3. The best practice for networking is presenting well at business networking since first impressions are the best about presentation. At personal events, dressing well, refine how you speak, make eye contact and generally present yourself to impress others with your professionalism and charisma.
4. Make use of all media either it is a traditional networking takes place in physical locations or social networking. A lot of networking takes place online so take advantage of all the sources social networking like facebook etc.
5. Try to make networking more enjoyable by strategically limiting how much you talk and by increasing your chances to listen to and interact with the business networking group.
6. Always keep in contact with network groups at social events, a party which gives an opportunity to meet new associates who can become part of a more formal network to improve B2B sales.
7. Since the ultimate goal is to find investors or customers or to improve your own business chances and conditions, remember that you are also in a position to help others. So try to do what ever you can like advice, contacts, support, partnership or investment which?? increases your value to the business network.
8. Good networking in B2B sales requires the balance of a methodical approach with the ability of not taking seriously about anything. Carefully plan the events that are to be attended by defining yourself the purpose of involving so much.
9. Make sure that everyone remembers the bad for long and in such???? case sales person may not be able to do much to stop the bad news.? So he had focus back to the good news, since good news doesn?t document itself. For this the sales person must take responsibility for making sure everyone involved in the buying process knows the good news than bad as it is a difficult task to practice for networking in B2B sales.