Best Steps to increase Google Page Rank
Google page rank is based on back links. Links pointing to your website from another website are referred as back links.The more quality back links you have the higher your Page rank will be.
Steps to increase Google page rank are
Joining Forums
Article Writing
Submission to Directories
Generating Links from Related websites
Forums: Forums are the best way to achieve back links to websites. In many forums you will be having an option of giving signature. So in the place of signature you can put a backing for your website. But ensure that the forum will be related to your website. Related forums also helps in generating traffic to your website.
Directories😕 Submit your website to quality Directories . Directories are a good way to get a free link to your website. They may increase your chances at being listed higher on popular search engines like Google, and overture.
Article Writing : Writing Articles are an easy way of generating new traffic. You can include signature when you write an Article. This process will bring traffic to your website. Your signature usually consists of 3 to 5 lines. Usually the first line would be the title of the website that you are trying to advertise. The last line would be the link to the website and the lines in between these would be a sales pitch to draw your viewers into your website.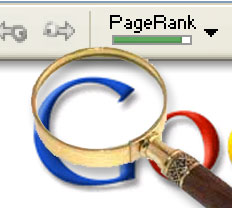 Links from Related websites : Generating links from related websites will be most frustrating task, They are easy to find but is is difficult to obtain links from related website. in order to generate back link you need to contact them through phone or Emails to post links in there websites. This can be the most difficult task because a lot of webmasters ignore e-mail?s from people requesting links because they don?t see the importance of it at the time. Some other reasons could be that they are rarely online, or they delete spam mail and sometimes delete their important emails in the process.
Article by Seo trainer and consultant? D Hari Babu , call 9246599566 for seo training.