Blogs and Blogging
Are you curious about blogging?? And wanted to start blog of your own? Then read this expert guide by D Hari Babu (seo Trainer in Srihitha Technologies) to start a blog of your own and be a part of blogging world.
How to start a blog or blogging?
If you are familiar with using the Internet and sending email then getting started in blogging will be very easy for you.?We don?t need to know how to build a website and no need to learn any new skills. All we need to do is register for a free blog at one of the many sites that offer this service. Once we get register with any of these websites like Blogger, word press, Technorati you can start one or several blogs. ?Make good use of the FAQ pages and User Guides on any of these sites.?They are generally clear and easy to understand and are there to help you.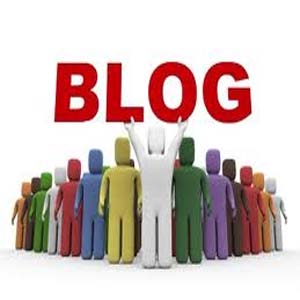 Once we have registered with the blog there lies the fun part or the difficult part, here the important point is to make a habit of posting articles as frequently as possible. ?Add fresh content to your blog as often as possible.
Blogs are websites in which individuals can write about themselves, their thoughts, feelings, and concerns about any subject that interests them The most significant revolutions of the last fifteen years had to do with writing, first we have emails to write and share information then the web pages then mobile phone texting and now we have blogs and forums. The world is becoming more formal in how it communicates.? Blogs are commonly referred to as being "just a diary" but blogs have now evolved into something much more, Blogs act as a platform to promote business, an opportunity to educate readers and the potential to reach a massive internet audience. Blog feeds can be distributed as RSS through services such as Feed burner for further optimization.
Types of blogs:
There are many types of blogs available in internet to share ideas or earn money.
Business blogs, cultural blogs ,directory blogs, education blogs, health blogs, legal blogs, media blogs, personal blog, Political blogs, photo blogs, religious blogs, research blogs, science blogs ,travel blogs etc.
Secrets to Successful Blogging
Before we begin blogging, we should carefully consider what we are going to write in the blog, we should write interesting topics we find them in our daily life either by media or by the news. Put quality content in your blog. If you have quality content people like to read, and they will return to your blog and tell their friends and relatives about it as well. When there is good content in our blog people like to keep our blog hyperlink in their website so this increases traffic to our website. Make sure you add your URL address below your posted article, the other important factor in blogging is we need to update the content regularly, when we don?t update new data in our blog, the visitors to our blog may not return to our blog again and chances are that they may move to other blogs.
To keep updated content in our blog it is good to offer readers to post their personal thoughts and share stories so we need not to do updating data to our blog always. But we need to pay attention to our reader?s suggestions and try to update the content what people are searching for latest information. Keep your blog short and concise. If we post materials that are difficult or take a long time to read, we will most likely drive them away. We can also include some pictures and artistic work pictures in the blog, to make it more visually appealing, we can try pictures from picasa. By gaining back-links to our blog from others web sites, our web site will place higher within search engine queries, thus boosting our link popularity.
We can announce the launch of our blog with press releases. Press releases give us free publicity and increase traffic to our blogs. Include free downs in our blog to get good traffic and subscribers or viewers base quickly. Blogging software such as Word Press or Movable Type helps you update a blog easily also place rss in our blogs and RSS feeds for subscription. Readers and visitors can be kept updated for any new information being added to our blog without having to check the site constantly.
We need to submit our blog to popular high quality blog directories such as, blogstreet, feedster, technorati, best of the web blog directory to boost web traffic and link popularity. Ask a good SEO consultant for further information and assistance if you are stuck for ideas to promote your blog.