Career in Real Estate
Successful real estate professionals are entrepreneurial by nature and process-oriented. They generally look for opportunities and ways to improve business. Real estate entrepreneurs are successful in most business fields and often diversify into other non-real estate businesses.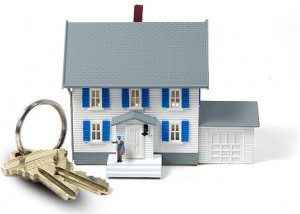 Real estate is a legal term that encompasses land along with those improvements to it such as commercial and residential structures, roadways and ports that are all fixed in location. Real estate people can never know too much. They must constantly strive to stay abreast of business trends, and think about issues – tax laws, new highway routes, technology or existing and proposed zoning regulations – affecting their clients, business and investment.
India is currently the second fastest-growing economy in the World. The Indian construction industry has been playing a vital role in overall economic development of the country. As the demand for construction is expected to grow There is a need for the full spectrum of employees from directly linked professionals like civil and mechanical engineers and architects to per-day wage construction workers and indirectly linked industrial workers such as steel and cement manufacturers to highway toll booth operators.
There is also a continuous need for employees in private firms and government agencies concerned with developing, appraising, financing and merchandising residential, commercial and industrial real estate. The real estate industry offers many careers choices from selling and buying homes to loan products. Most real estate companies specialize in particular types of property within a geographical area.
The real estate profession has expanded and offers one of the widest career selections in the business world today. The employers look for candidates with good academic background and prefer those with a professional degree/diploma in the field, excellent communication skills & interpersonal skills. Real estate professionals need the required skills as the ability to research, analyze, negotiate, plan the market, strong analytical, verbal and writing skills, strong interpersonal and negotiation skills.
There are certain real estate career specializations such as appraisers, mortgage lenders, corporate real estate managers, property managers, brokers, leasing agents, developers, commercial mortgage brokers, and real estate consultants.
A real estate broker acts as a third party intermediary between buyers and sellers of real estate. They help market homes for sellers, often contracting out to other companies to improve the appearance of the home to increase the selling price. Brokers must have at least a minimum level of knowledge in state and federal real estate law to ensure that any transactions that they make comply with all relevant regulations. A sales agent does not require a license.
When interest rates are low and credit is flowing, the real estate industry expands. It becomes easier for brokers to win large commissions because there is an abundance of credit.
Real Estate industry has also become popular in the stock markets. As the field is booming across the country with the increasing need for offices, apartments, malls and multiplexes. The demand for real estate is on the rise owing to new opportunities improving demographics, growth of the service industry, a healthy macro environment and the notification of city development plans.
Real estate has career opportunities for employment with commercial banks, saving associations, insurance companies, mortgage bankers, consulting firms, real estate developers, property management firms, and residential or commercial and industrial brokerage offices also offer employment.