Career in Telecommunication
Telecommunication has become an indispensable part of our lives by making us far more efficient. A career in it is looking more attractive than ever with the advancement of every sector, and the booming technology sector, the growth of telecommunications as a sector is very bright, and the industry is set to grow at a great rate in the upcoming years. The career prospects of the students in this field are also very brilliant, due to the vastness and the number of opportunities provided by this sector. Telecom industry is said to be the industry, which even faced the recession well enough, and was not much affected.. Therefore, one can find a lucrative as well as a promising career in telecommunications sector.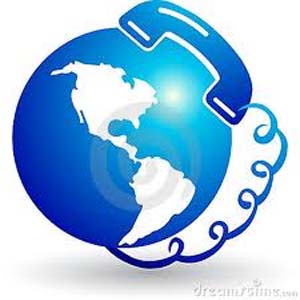 Courses in the telecom sector
The telecom sector offers a variety of career options. There is room for everyone- a degree holder or a diploma holder, a candidate with a part-time certification course or one with a full-time degree. For pursuing a career in telecommunications, a student can opt for any of the following telecom courses depending on his level of education:
Bachelors of Science in Telecom Engineering
Bachelor of Science in Computer Technology
Certificate in Computer Forensics
Diploma in Telecom Engineering
Certificate in Computer Science
Bachelor of Science in Mobile Internet Communication Informatics
Certificate in Information Technology
The degree courses require a time period of four years, in which the student is made to learn all the technicalities of the subject. A student needs to have physics, chemistry and maths as his subjects in the senior secondary examination to pursue his career in the telecom sector. There are many subjects in the telecommunications industry, from which a student can choose as his specialisation, some of them are:
Telecommunications and System Lab
Statistical Signal Processing
Optical Communication & Networking
Cryptography & Network Security
Speech And Audio Processing
Advanced Computer Networks
Image & Video Processing
Wireless Communication
Satellite Communication
Multirate Systems And Filter Banks
Antenna Theory And Design
DSP and Micro Controller Lab
Range of jobs in telecom
Telecom has a wide range of career opportunities on both the hardware and software fronts. The list is long: mobile telephony, internet protocol media system, wireless communications, GSM (Global System for Mobile Communications), GPRS (General Packet Radio Service), CDMA (Code Division Multiple Access), VoIP (Voice over Internet Protocol), data networks, optical networks, and much more. Internet Service Providers use telecom hardware and therefore employ telecom engineers for their network-related operations.
Telecom jobs are open for all telecom engineers or diploma holders. The important jobs offered in the sector are:
Software:
Telecom Software Engineer
Telecom Systems Solution Engineer
Hardware:
Telecom Hardware and Software Engineer
DSP Chip Design Engineer
Real-time Computer Systems Developer
Performance Optimizer
Communication:
Communication Engineer
Mobile Communication Engineer
Multimedia:
Image Processor
Video Engineer
Design:
Antenna Design Engineer
Telecommunications Equipment Designer
Management:
Trainer
Research Project Supervisor
Technical Support Provider
Future of employment in the sector
The emergence of advance technologies and the high growth rate of the industry hold a lot of promise to the jobseekers. In the future, communication sector is going to employ more people than electronics, computer science or common basic science.
The teledensity was 34.5 percent as in Jan 2009 and the projected teledensity is 500 million, 40 percent of population by 2010. One can just imagine the number of people who will be required to service the demands of such a fast growing industry.Companies like Bharat Sanchar Nigam, MTNL, ISRO, Oracle, TCS, WIPRO, Airtel, siemens Communications, TATA, Vodafone, Honeywell, IT Solutions, Infosys are few of the companies, covering private as well as public sector, which holds the future of the telecommunication students.
There are many more, such as Unitech, Shyam and others, in the pipeline. Until recently, only the PSUs, BSNL and MTNL, were allowed to provide Basic Phone Service through copper wires in India MTNL is operating in Delhi and Mumbai only and all other parts are covered by BSNL. However private operators have now entered the fray, although their focus is largely on the cellular business which is growing rapidly.
An estimated 275,000 jobs will be created in this sector over the next five years. Telecom, just like IT, is a growing industry because of the amount of innovation and growth it sees. It is an arm of technology that now plays a very fundamental part in our lives.