Career Opportunities in Ayurveda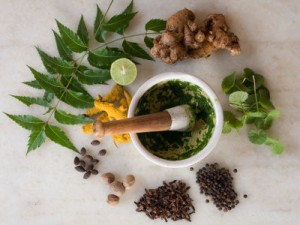 The science of life in Sanskrit is Ayurveda that has evolved in India since from thousands of years. Ayurveda is the basic approach to balance the mind, body and spirit through traditional techniques and treatments that promote health and prevent illness. Ayurvedic practitioners assess a patient's 'dosha,' or energy type, to determine the proper foods, exercise, herbs, breathing exercises and other holistic healthcare regimens.
Ayurveda is an indigenous system of India and nearly 70% of its population use the traditional system of medicine. Ayurveda in India is the best as no where else you can find the most professional practitioners of this medical system.
The demand for career in Ayurvedic field has increased considerably though Ayurveda is an ancient method of healing diseases. Hence more and more students are now interested for making career in Ayurveda. There are so many colleges in India offering courses in Ayurveda both at undergraduate and post-graduate level.
The Ayurveda system of medicine is also becoming more popular in foreign countries, and the demand for trained professionals in Ayurvedic field is also increasing. Hence there is a great opportunity for graduates who can also dream for a professional career in Ayurvedic abroad where the remuneration will be beyond expectations.
The interested candidates in practicing Ayurveda as a career need either a medical degree or training and experience in Ayurveda as a spa offering.
A typical Ayurvedic college teaches the basic concepts and philosophies of Ayurvedic tradition, as well as clinical practices and traditional treatments. It covers topics covered in Ayurveda training such as:
Ayurvedic nutrition and the six tastes
Client observation and evaluation
Transcendental meditation techniques
The mind-body connection
Dietary and herbal treatment plans
The students who want?s to acquire career in Ayurveda need to have the eligibility of 10+2 with Physics, Chemistry and Biology for the Bachelor course in Ayurveda and the duration of the course in Bachelor of Ayurvedic Medicine and Surgery (BAMS) is five and half years including six months of internship. The selection of BAMS is through the All India Entrance Examination as for MBBS.
Candidates who want to go for Post graduate study, the duration is three years. Ph.D is also awarded in Ayurveda which is of two years duration.? The private medical colleges entrance examinations are conducted by the institutes individually.
Many science graduates from the education background of Botany, Pharmacognosy, Pharmacology, Phytochemistry, Biotechnology and Pharmaceutical Sciences are having great career in Ayurveda Research. They can have good career opportunities in Ayurvedic drug research, drug development, drug standardization etc.
Membership in a professional group such as the National Ayurvedic Medical Association can help you establish credibility in the field and demonstrate your commitment to competent and ethical Ayurvedic healing.
An Ayuvedic professional earns depending on whether you're a medical doctor with Ayurveda training or an independent practitioner, and whether you work part time or full time. They can find opportunities in government and private Ayurvedic medical colleges and training centers in India.
Due to the solid demand for natural Ayurvedic medicines and products in almost all parts of the world, especially in the west. Franchise model of Ayurveda business is beneficial in avoiding middlemen. However, not all Ayurvedic companies sell franchise. They prefer to go through the traditional route of agents, whole sale to retail. A confident businessperson can identify plenty of opportunities available in Ayurveda pharmaceutical business, which still is on the growth stage. Some Ayurvedic companies in India still don?t sell medicines or products online.