Career Opportunities in Income Tax Department
Working in an Income Tax Department makes you a part of a tax-collection process that funds the country?s most vital programmes, from its security, social services, to maintaining its forests, the environment, public facilities/ infrastructure, education and so much more.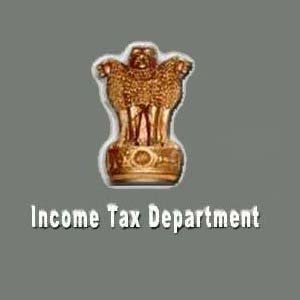 Tasks of Income tax advisors:
They prepare tax returns for individuals or small businesses from simple to complex tax returns.
Inspect financial records such as income statements and documentation of expenditures to establish forms needed to ready tax returns.
Check the details at a very fine level of focus. They need to read and understand documents and reports. It is also important that they deal with basic arithmetic problems.
The income tax department advisors need to have skills of exceptional truthfulness and be thorough and dependable.
Graduates of any discipline between 18 and 27 years are eligible to apply for this entry. The minimum qualification required for applying for CSE would be graduation from a recognized university.
For the junior level entry into the income tax department is through a selection procedure compared to the civil services examination.
Individuals who wish to join the Indian Revenue Service (Income Tax) Group ?A? would be applying for the Civil Services Examination (CSE) conducted by the UPSC every year.
To enter in to Income Tax department there are two stages in the written examination 1) Preliminary and 2) final exam. If you qualify in the Preliminary examination, then you will be called for the final examination.
The preliminary examination (prelims) is the process through which candidates are shortlisted for the main (written examination). Candidates qualifying the main (written) exam are called for the personal interview.
There are different job opportunities in income tax department starting with the post of Assistant Commissioner, IRS officers rise up to the level of Chief Commissioner.
Tax Examiner
Real Estate Appraiser
Personal Financial Planner
Loan Officer
Loan Counselor
Insurance Underwriter
Financial Examiner
Financial Analyst
Credit Analyst
Cost Analyst.
Budget Analyst
Auditor
Assessor
Accountant
If you join in as an Income tax inspector, you can rise up to the level of an income tax officer grade II and then to grade I.