Career Opportunities in M.B.B.S
Doctors are needed, wherever the humans inhabit, it is a universally needed career opportunity which has a great demand for medical professionals with the increase of unfortunate diseases and ailments day by day. Career in M.B.B.S is one of the most rewarding and the most distinguished career opportunity. People who are interested in dealing with sick people and helping them to live life again M.B.B.S doctor play a vital role.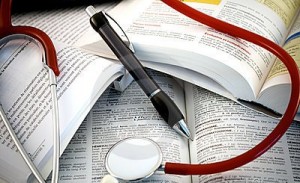 The M.B.B.S doctor profession has wide scope for expansion in the world. Specialization in a particular branch of Medicine has become a necessity. Career of Medical Profession deals about the healthcare of patients. There are major specializations in medicine such as:
General Medicine
General Surgery
Dermatology
Paediatrics
Obstetrics
Gynaecology
Ophthalmology
Orthopedics
ENT (Ear, Nose and Throat)
Psychiatry
Anesthesiology
Cardiology
The medical science today is highly specialized and a M.B.B.S. degree is by no means adequate. It has to be followed by a specialized M.D/M.S. for the person to become a specialist. Post doctoral specializations or super specialization are now commonly needed in super specialty hospitals.
The candidate who wants to pursue career in M.B.B.S course need to have skills such as good memory, recollecting ability, service mentality, stamina, patience, power of concentration, emotional stability, logical and analytical mind to become successful M.B.B.S doctor.
The selection for MBBS is done through an All India Entrance Examination, CET and the qualification required for entrance is 10+2 or equivalent with Science subjects. In addition to MBBS, candidate should complete House Surgency or internship for one year. After MBBS, candidates can go for post graduate level studies (MD or MS) through another entrance. At the post graduate level, there is specialization in Medicine and Surgery. Those with Post Graduation (MD or MS or M.Sc in Medicine) can further opt for super-specialization like Ph.D. The doctoral programmes can be completed by MD or MS holders in 2 years and by M.Sc Medicine in 3 years.
The combined Medical Services examination conducted by UPSC offers entry into central governments department/posts. All wings of the armed forces, railways, state & central governments hospitals & health schemes, all recruit doctors.
Medicine and healthcare professionals can get employment both in the government and private hospitals, nursing homes, as well as other health facilities. Private and Public Sector Organizations also employ doctors. Medical professionals are the highest earning and most respected sections of the society.