Career Opportunities in Photography
Photography offers a number of opportunities and the range of the career fields to venture into. Photographers use cameras to capture images of people and objects. But to ensure successful photos, photographers must assess the particular conditions, the best camera for a specific shoot, and how to best capture their subject matter. There are endless opportunities, competitions and challenges in this field. The photography market is a never ending opportunities and niches. The various career opportunities in the photography are classified as :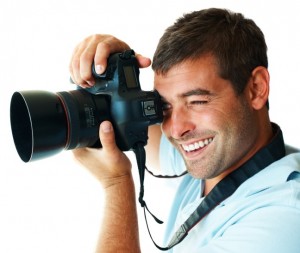 Press Photographers or Photo Journalists
Fashion Photography
Portrait Photographers
Industrial Photographers
Wildlife Photographers
Feature Photographers
Forensic Photographers
Freelancing
Scientific Photography
Aerial photography
Wildlife photography
Underwater photography
Travel photography
Nature photography
As the field of photography is constantly changing with the advancement of technology a photographer must have creativity and technical knowledge and willing to learn throughout the career of photography.
The essential skills required to be a successful photographers, must have good coordination, eyesight, and creative ability, they should be quite accurate and patient and have good interpersonal skills in working with clients, advertisers, publishing agencies, and designers. They should be knowledgeable of relevant computer programs that help them develop images.
Though there is no particular eligibility to start a career in Photography but the right time is after completing 10+2 or you can take up photography after graduation in any subject.
Photography work is highly appealing and thus jobs will continue to be highly competitive. Photographers should have a portfolio to present their work.
The career of Photographers begin as assistants that do all preparatory work, including mixing chemicals and developing and printing photographs. A common practice among freelancers is to develop a unique style that separates them from others.
Many photographers work in certain commercial fields such as in a fine arts gallery or commercial news. Portrait photographers shoot pictures of people alone or in groups in a studio. Others take pictures for religious or school ceremonies and weddings.
Mostly self-employed photographers do not earn much than salaried photographers, since because they are independent and have to buy and use their own personal equipment. Fine arts photographers usually make enough money to be self-sufficient, not like many commercial and news photographers.
Fields like commercial photography pay higher compared to the other fields. To be successful, photographers must possess business skills, such as marketing, networking and self-promoting in addition to having first rate photography skills.