Drive traffic to website through Video Marketing
Once you have figured out how to create your own web page effectively, it is essential that you generate plenty of visitors to your site by creating interest about your website. This can be easily done by Video marketing the staple of online marketing. Traditional people used to find your website and then reach to your site which is a time taking process. But now days have changed your website can drove traffic with social networking and some simple video marketing techniques.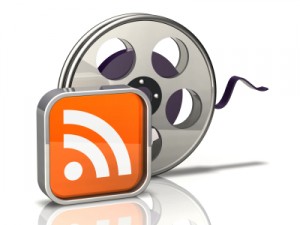 Video Marketing is a very attractive format where in your website can get people to watch 20-30 minutes of your video for which they never spend for reading content in your website. Video marketing offers new opportunities to drive more traffic to your site when the recordings are of good quality and all technical considerations have been attended to. You tube and similar sites have given tremendous growth to video marketing where you tube has made hundreds and thousands of people famous.
Each and everyday more than 80,000 videos are uploaded and gets around two hundred million clicks daily where Google and other search engines are beginning to give videos hosted on sites like YouTube preferential search engine ranking.
Before you start for video marketing planning your video is important, and you should know what you'll be talking about before you start filming. Perhaps make a rough outline of the main heading topics to talk about regarding your product or service. Remember that an average You tube visitor spends 27 minutes watching video every single day.
To drive huge traffic to your website through video marketing and get your videos ranked you should use the right keywords. The first major video marketing tip is that you need to have a good title or headline. This is the first thing people see and draws their attention when searching for a video. Ensure you have the correct title. It is the title that anyone can ever get any idea of its content, so this is what people base decisions.
To ensure more traffic to your website choose 10 to 20 popular videos and go to each of the video, scroll down, you see ?video responses? tab. Click on ?post a video response?, and submit your video. Make sure that you submit only a related video. This will put your video under 1000?s of visitors who visit the most popular videos. This technique alone can bring you thousands of visitors to your site.
Make sure that your videos are short and should not take more than 5 minutes. Place your web site URL at the bottom of your videos. Think of ways to make your videos go viral. It should be your own story demonstration of your product or a blog contest. Include your keyword phrase twice in your title. It can significantly increase your rankings.
While distributing your video, use different titles to different video directories, so that you can rank the same video with many keywords and drive more traffic to your website. Youtube thumbnail image comes from the middle of the video. So make sure that you place an attractive image in the middle of your video.
Find the most popular videos on the same subject as the video you are submitting, copy down and use the exact same tags. It?s better to submit all your videos at the same time so that if the viewer is ?in the zone' for what you have to offer, and is enjoying your video, they are far more likely to click on your other videos listed than come back at another time. This ensures that your video has the potential as ranking the same as the similar video, and it will show up in the related videos section of that same popular video. This would definitely drive traffic to your website through video marketing.
In every video page, you see a ?Statistics and Data? section. This section lists the websites that sent most number of visitors to the video along with the number of views. Now, go to each of these websites and try to submit your videos too. Most of the sites listed under this section allow people to upload videos. If not, you can send a friendly email to the site admin requesting him to embed your video.
To drive more traffic to your website through video marketing you can bribe them at the end of your marketing video by offering them something for free at your site. Poll them or ask them a question they need visit your site to answer since people likes to give their opinion. Don't tell the whole story on your You Tube hosted video – instead, tell them just enough to incite curiosity. Then, instruct them to visit your site for the complete story or answer.
If you want to drive more traffic to your website always plan to submit more than one video through video marketing campaign and make it success. So that you don?t lose thousands of videos that are uploaded that produces numerous videos that target the same viewers. This provides you the chance to be in front of the completion and send your message from many different views. You want to utilize the video?s site to your own advantage via traffic.
While looking through many different kinds of video, the thumbnail and title are the things that will grab a viewer?s attention. If they find it interesting or something that invokes curiosity, then they will check out the video for sure. So don?t forget that your thumbnail has to catch your viewer?s eye. Think of an interesting image that can be representative of your video in order to drive your effective traffic to your website.
The video submitted may rank on page one of the search engines for a day or two, but it will soon drop off. This can be disappointing considering the amount of effort you put in to creating the video. So, in order to make the video 'stick' in the search results, you'll need to build some backlines to the video page just by linking with the anchor text containing the keyword phrase will help out to drive traffic.
To drive traffic to your website utilize RSS to get more viewers for your videos since many people like using RSS feeds because they are updated and get their news from many different places. When you submit your videos to RSS feed, it will allow people to get your feed to their viewer and browse for new information.
Thus how video marketing is technique to get your users into your videos because the more they are into them, the more traffic you are going to get.