How to charge tax on income
To know the procedure for charging tax on income, one should be familiar with the following:
Annual Tax – Income-tax is an annual tax on income.
Tax rate of assessment year – Income of previous year is chargeable to tax in the next following assessment year at the tax rates applicable for the assessment year. This rule is, however, subject to some exceptions.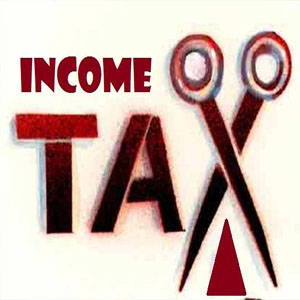 Rates fixed by Finance Act – Tax rates are fixed by the annual Finance Act and not by the Income-tax Act. For instance, tax rates for the assessment year 2008-09 are fixed by the Finance Act, 2008. If, however, on the first day of April of the assessment year, the new Finance Bill has not been placed on the statute book, the provisions in force in the preceding assessment year or the provisions proposed in the Finance Bill before Parliament, whichever is more beneficial to the assessee, will apply until he new provisions become effective.
Tax on Person – Tax is charged on every person.
Tax on Total income ? Tax is levied on the ?total income? of every assessee computed in accordance with the provisions of the Act.

What is regarded as ?income? under the Income-tax Act
The definition of the term ?income? in section 2(24) is inclusive and not exhaustive. Therefore, the term ?income? not only includes those things which are included in section 2(24) but also includes such things which the term signifies, according to its general and natural meaning. Before discussing the definition of income given in section 2(24), it is imperative to know meaning of ?income? as generally understood.
Note: Please take your financial? experts advice before following this Article.