How to do Facial at home
Appearing beautiful in today?s world has become mandatory in every aspect of life especially for women and it is also true that everyone cannot afford to spend lots of amount for beauty treatment or to do facial at parlors. A facial serves four main purposes cleansing, exfoliating, toning and moisturizing your skin.
Most of the ladies prefer to do facial at home by themselves by preparing masks and scrubs at home out of natural ingredients like sandalwood powder, turmeric powder, rose water, lukewarm water, skin cleanser, cotton balls, exfoliate etc. Home facial does not take much time.? Many women apply the home-prepared facial masks and continue their work to save time.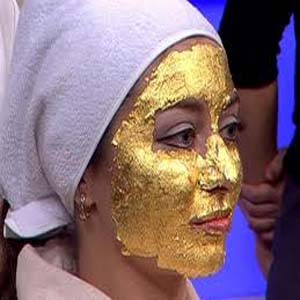 1. There are many types of facials to do at home with simple natural ingredients that are available in your kitchen. You need to first recognize what type of skin you have.
2. Before you start doing facial at home, first set time for 30 minutes for the whole facial process and select the place either bathroom or bedroom where you are not disturbed and feel comfortable since you have to lie down for sometime after applying mask on a chair. Keep all ingredients at one place before you start to do facial process.
3. To start up with home facial cleansing your face with a facial cleanser which always comes in a milk cleanser then steam your face when the water is boiling, lower the temperature if you are using a steamer or Put a towel over you head to preserve the steam and lean face over the bowl, Keep the steam going for about 10 to 15 minutes. The steam eliminates black and white heads and other impurities. Use only your fingers or a special extraction tool to press and get the impurities out. Do not touch pimples as it causes infection. Apply toner on your skin using cotton or a sprayer.
4. Select your mask according to skin type. Here is a simple mask mix some honey and sugar and then rub your face with the mixture to exfoliate, put a warm towel on your face, squeeze all the blackheads on your nose and rinse your face with cold water. This is very simple and less time taking process for doing facial at home.
5. Oily skin : People who have an oily skin should use the milk of Magnesia. The good part is that it?s very simple to use and works wonder for the skin. All you have to do is massage it thoroughly, but gently all over the face. Leave it for about five to 10 minutes to set and put cotton wet balls on your eyes, then rinse it off with lukewarm water. Pat dry with a soft dry towel and apply toner again.
Normal skin: Fine home facial recipe for normal skin is take one egg, half a cup of cooked instant oatmeal and just a teaspoon of olive oil and blend together to prepare a mixture. Apply it on the face, let it dry and then rinse it off with normal water.
Dry Skin: Home facial for dry skin people, take one egg yolk, a spoonful of honey, a teaspoon of olive oil and again another teaspoon of vitamin E oil or baby oil, apply the mixture on your face and leave it on for 10 to 15 minutes, rinse it off with lukewarm water and pat dry thoroughly with a towel.
6. Apply your regular moisturizer and eye cream. If you are going to be expose yourself to the sun, apply sun protection.
You can do facial at home depending on you skin type every week or every other week.