How to Prepare for Exams
College is a place where we can sharpen our talents and become an expert in the field of our liking. When we enter our college we have big dreams about our career. But in the same way every one expects his college life to be a place of fun and Excitement. We miss classes as per our wish and watch our favorite hero movies with our college friends.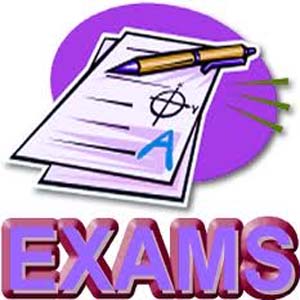 After few Months once our classes are started we are forced to do numerous assignments and Monthly Class tests. We are overloaded with practicals, project works and university exams. We find some people doing everything promptly, but we find ourselves lost and frustrated and find difficult to balance our life of fun and excitement due to exams and assignments.
So read our seo expert tips on how to prepare for exams with our stopping your fun and excitement in college campus. Also preparing for competitive exam is completely different from your regular exams
To be well prepared for exams don?t take your exams too seriously. Change your attitude, plan a proper time management. College exams are normally prepared for every one to score good marks, but competitive exams are different.
Whether it is an engineering entrance exam, MBA Entrance Exam, MCA Entrance exam, CA, CS, Bank or PSU Recruitment Exam your preparation should be planned properly. Success in competitive exams is not tough main thing to focus is ?Intelligent Hard Work ?rather than ?Hard Work?.