How to Prepare for GATE
GATE (Graduate Aptitude Test in Engineering) is an All India Examination conducted by the Seven IITs and IISC, Bangalore, on behalf of the Ministry of Human Resources Development (MHRD), Government of India. The GATE exam identifies the meritorious and motivated candidates for admission to Postgraduate Programs in Engineering at the National level.
The GATE Entrance Exam will be held every year in different zone all over the country. The GATE entrance exam consists of objective type questions with the duration of 3 hours. The syllabus of GATE exam is? related to the B.Tech course.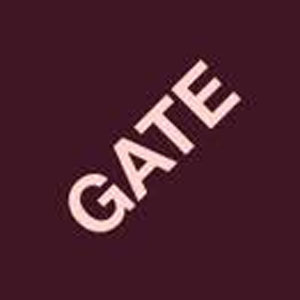 Preparing for the GATE exam is the time when students are done with their regular engineering exams. For the Students of Engineering it is tough time as there would be a short time to prepare for GATE, that consists of four years of engineering courses.
Tips for Preparing for GATE:
1.The students preparing for GATE exam should always follow standard books for GATE. Study material provided by the coaching institutes are very much helpful. There are also many standard books available on each subject by good authors which are useful for GATE preparation.
2. While preparing for GATE the students must try to cover the whole syllabus and if it not possible atleast expertise in what ever portion of syllabus they practice.
3. Preparing notes after reading every chapter is very useful to revise before exam. But try to make notes short and concise. Maintain formulas, short-cuts and tricks in notes.
4. Since GATE exam is completely based on objective questions. As it is tricky to solve objective questions better learn tips to solve GATE objective questions from GATE Tutor and in case of doubts ask some expert.
5. As the students as the habit of group studies is also one of the best ways of GATE preparation that helps to have brief session on topics divided? between friends which saves time and efforts and be able to
understand the topic easily.
6. Since there will be less time available for GATE preparation the best thing do is to start preparing with the subjects they feel easy about. Easy subjects will finish quickly and make increases confidence leves of the students.
7.? GATE question banks are very helpful in the Preparation of GATE exam.? Once the topic is finished the students can refer to different types of questions that are asked. This gives an idea of the type of question.
8. The students preparing for GATE exam are advised to have a hard copy of the important pages and avoid computer to concentrate well on the desired subject. Instead they can write down some important points then print out of he copy.
9. To get success in GATE exam, doing and trying hard is more important than just keeping on thinking.? There are many websites available which will help to analyze the students preparation level.
10. The best way to crack GATE exam is by taking more and more mock test which makes to solve test papers. With this mock test the students can analyze the test results which makes them to evaluate the accuracy of their preparation and the speed.