How to raise capital for Business
Starting business requires a lot of capital and man power. Entrepreneurs looking to raise capital is to build a great business first, then go find the investors. What is the use of having a great idea of business if you don?t have any cash? You need capital to move your business from an idea to reality. Raising capital to start up a business is sometimes not an easy task. This depends on which business you start.
As the first step to raise capital for your small business, find out the capital required to get the business up and running. Your business plan should highlight this. Each capital funding source should be given serious consideration before you move on to the next deal.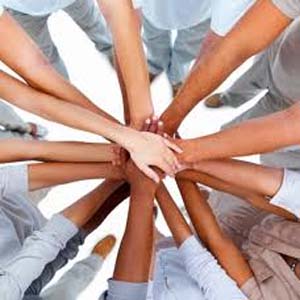 Effective planning and implementation will raise capital for a small business. One important key to a successful business is the ability to secure the right amount of finance. Once you have established how you wish to start your small business and researched the potential of your business, you need to raise capital for your small business.
1. The first place to look for financing is right at home and personal savings and assets are the easiest source of capital. If you have money set aside, you use it instead of borrowing or rounding up investors. Or, you can take an inventory of items you do not need and have a garage sale.
2. Even professional people such as doctors and dentists have a tendency to join occupational investment groups.? The next time you talk with your doctor or dentist, give him a prospectus and explain your plan.? He may want to invest on his own or perhaps set up an appointment for you to talk with the manager of his investment group
3. Banks provides business loans, Most banks will be reluctant to give unsecured loans. The riskier your business, the harder it is to get loans. So when you approach banks for business loans, be prepared with a plan to pay back the money. Your creditworthiness plays an important role in getting funds for your small business from banks.
4. Plan to obtain capital from investors, make a list of possible investors who might be interested. But be careful when you are dealing with investors. Don?t ask them to just invest in your company.? I
5. You can raise capital from a financial institution or your family and friends, you should approach them professionally. Equipped with a detailed business plan, you need to impress them with your capabilities and the prospects of your business. No one would like to lend you money out of friendship.
6. In case of family or friends, you ask them to be a financer or an investor, depending on the amount of money you need. If the money is given as a loan, you will have to pay back the capital and maybe, interest too. An investor needs to be paid a previously decided share of profits. You can even offer them partnership in your small business. It?s always wise to approach investors with a detailed proposal.
7. Another option is to seek out an angel investor or a venture capitalist to invest in your small business. These are people who have the money and willingness to invest in a business to help the business owner to set up and run the business and to make some money while doing so. You can join forums that allow investment seekers to present their case to a host of potential investors.
8. Another easy but tough option for small business owners to raise working capital is capital re investment. Invest the profit you earned from your business back into it, instead of indulging yourselves with the substantial paychecks.
9. Venture capitalists are professional investors who may be in charge of a large pool of capital gathered from a range of sources. These firms invest in new, even high-risk or speculative businesses without a proven track record, with the potential for rapid growth and high returns in a short time.? They generally want equity or part ownership of a business in exchange for substantial returns.