Insurance Marketing and Selling tips
Insurance marketing ideas that will get results and put more clients on the books. Developing an insurance marketing strategy is an important component for any insurance professional to help set you from the competition.? Insurance marketing is basically just the marketing of insurance products. Marketing of this sort is an important tool when it comes to the business of insurance.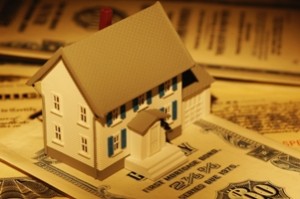 The marketing of insurance happens in the life insurance department as well as the non-life insurance department. There are insurance marketing strategies that can take any insurance agency from mediocre to success when utilized correctly.
Developing Your Insurance Marketing Plan
By developing an insurance marketing plan will help you to establish exactly who you are, who you are you trying to reach and what you are trying to accomplish long before you make the crucial decision of whether to send an e-mail or a postcard.
Value of follow-up
One of the Key insurance marketing strategies all successful sales agents understand that consumers need to be contacted again and again in order to make a vital connection. Also, great follow-up protocol lets the potential customer know that good, solid customer service will be part of the over-all package.
Follow-up says to a consumer that they are important, thought of, and that their business would be greatly appreciated. Clients that have had no contact for a period of time loose loyalty
Source of financial information
Most valuable insurance marketing tips include the salesperson being the source of financial information for the client. Newsletters, email updates, and notifications will keep customers informed about issues surrounding insurance and other financial programs.
There are creative ways to approach these insurance marketing strategies. Newsletters could include contests, special interest areas for kids, safety concerns, and economic updates. There could even be an area for customer spotlights, or encouraging testimonies of how the customers were helped through the office.
Community marketing
Successful agents join local community agencies, such as the local Chamber of Commerce, and sign up to help in activities. This is a great way to get name and photographs listed in newspaper articles and other media avenues. Block line advertising in trade journals, industry publications and periodicals is the way to go.
People enjoy using services extended by like-minded providers. Creating a sense of community is extremely important to insurance marketing strategies.
Make Honest business dealings
Since there are so many scams in various industries today, consumers are looking for products and services that they can trust Create a goal after you've made a sincere effort at each of these approaches. Write it down and place it where you'll see everyday.
Online marketing
Online advertising is such a fast marketing tool that is worth the money. As the Internet takes on more power and influence all of the time. Having a web site will put you on the cyber map and get you noticed.
Develop skills
To be successful, an insurance producer/agent must develop other skills in addition to sales skills. These include technical expertise in insurance principles and coverage, as customers usually depend on their agents for guidance in selecting the proper combination of insurance products and identification of gaps in coverage. The agent must impart sufficient knowledge of loss exposures, available coverage and other non-insurance transfer mechanisms to the customer.
Establish and understand your geographical market area
Identify your geographic area by zip code, county, neighborhood and understand the prospects who lives there. Then develop marketing campaigns to promote relevant product offerings based on life triggers and other events that may be happening in your community, including new homebuyers, births, marriages within this area and target products and services to the event.