Internet safety tips for kids
In today?s world, where kids turn to the Internet for just about all of their interests, education is a parent?s first line of defense in keeping children safe. Kids today are growing up in an online world. Not only do they know how to navigate the Internet they may know how to do it better.? Beginning at the age when kids start to interact on the Internet — playing games, watching You Tube videos, socializing in virtual worlds, getting homework help, and searching on Google — parents need to be actively involved in their kids? online lives.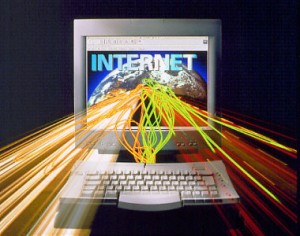 1. As a parent, one of the most important things you need to do is keep communication channels open with your children. Your kids must feel comfortable talking to you about anything that occurs in their daily lives. Also get technology and Internet savvy.
2. Keeping your kids safe requires active parental engagement and real conversations about online life. It is very important for parents to be aware and teach their kids Internet safety tips so that they are able to make use of this wonderful technology safely.
3. Teaching Internet safety includes reminding your kids not to give out private information online, to behave responsibly and respectfully toward others, and to understand the difference between ads and content.
4. Parental control software gives parents the ability to filter out objectionable material. Use safe search settings for young kids or think about applying filtering software to limit inappropriate exposure.
5. You should tailor the rules to not to use real name online; do not share your telephone number or address with anyone online; do not use chat rooms; do not exchange photos with anyone; do not use search engines unless a parent is with you.
6. Taking an active role in your kids' Internet activities will help ensure that they benefit from the wealth of valuable information it offers without being exposed to any potential dangers."
7. Place your computer in an open room with the monitor facing out. This allows you to see and control what is occurring on the Internet.
8. Teach children to never open email from someone they don't know. Share your Internet child safety experiences, both good and bad, with others. Teach your kids to refrain from chat rooms.
9. Ask your parents to spend time with you so that you can show them the sites you like to visit.
10. Check out the site before your kids visit it. Know what features and what content exist and make sure they?re good for your kids. Children should be told that if anything online makes them uncomfortable, scared, or worried, that they need to inform you at once.
11. Keeping kids safe and teaching them how to use digital technology responsibly is all about staying involved. Start by showing interest in the sites they visit and the games they play and your job will be a lot easier when they start exploring these technologies more independently.