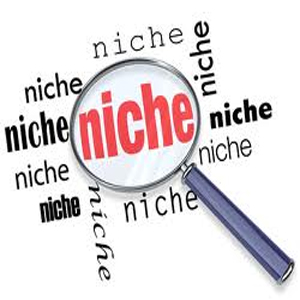 Niche Marketing Tips
When a product or service is not being readily supplied to a certain portion of a market, a company can focus their efforts on that niche to address a need that isn?t currently being addressed. This targeted marketing is successful because the marketer has identified a need that isn?t being resolved by mainstream providers. Sometimes it is beneficial for a company to focus on a niche instead of trying to compete in a larger market.
Research your consumer base which means to be familiar with whom you are trying to cater. If you don't know who your target audience is, chances are that all your efforts will fall flat. Know about any additional services that the customers would like to have and stuff like that.
The next one is going deep inside the niche. While you may think you're in a niche, it may actually be a large canyon. You can always go down deeper into the niche you're in with sub-niches. Once you've mastered one area, you can drill down deeper and completely master the many sub-niches in your area of expertise. There is always someone out there looking for the most obscure things. If you're the first one to provide it for them, you will profit greatly.
Another niche marketing tip is to promote niche products in the correct way. This means to join the most popular forums on the particular topic, write and submit articles to generate leads, and use pay per click advertising to get even more leads quickly and make sales.
Another tip for niche marketing is to perform some basic research on the competitors. Once you've created the primary website that you would like to utilize to dominate the market place on a niche product, you need to create a list of the top ten, or at least 5, competitors. Identify what are their weaknesses and strengths, and try to take advantage of this information to beat their search engine performance.
When approaching a new market niche, it?s imperative to speak their language. In other words, you should understand the market?s ?hot buttons? and be prepared to communicate with the target group as an understanding member not an outsider. In addition to launching a unique campaign for the new niche, you may need to alter other, more basic elements, such as your company slogan if it translates purely to another language.
Every highly successful online and direct marketer has always said copywriting is the most valuable business skill to learn. There are many reasons for this, and they all have an impact on conversions and sales.
You will surely gain profit once you pay attention to the things you are doing. Remember that while it is good to be passionate about what you are doing, you also have to consider the most effective methods to use, especially if people are not really willing to pay money for it.
Another helpful niche marketing tip is to develop a sub-niche. Believe it or not, developing a sub-niche can actually help you to expand your consumer base. For example, while women are a niche, a sub-niche could be women under the age of 30.