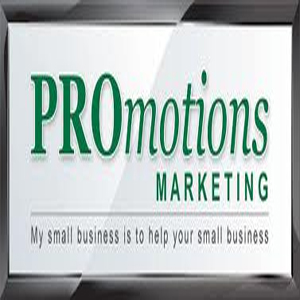 Promotional Marketing Tips
Promotional marketing is a business marketing strategy designed to stimulate a customer to take action towards a buying decision. There are a number of ways that businesses will promote a product or service, including holding contests to win a prize, offering coupons for purchasing a product at a discount, and having samples of the product so people can experience it before they purchase. Before starting a promotional marketing campaign for your small business take the time to carefully plan the incentives and objectives.
Everyone enjoys receiving a promotional item, product or gift for a giveaway, if it is of a true value to the recipient. Make certain you select promotional items, products or gifts that will be of definite use to the person(s) to whom they will be distributed. The "What's New and Trendy Giveaway" isn't always universally appreciated. Neither is a promotional product that is not appropriate for a given marketing promotion or trade show special event.
Promotional pens and sticky notes are acceptable for promotional marketing and giveaways at trade shows. Distributing a pens and sticky notes is a way to maximize the value of a tried and true marketing strategy.
Think about where your customer will be, and what they will be doing, when they use the item. That will help you choose the most effective product to promote your business. If you want people to visit your website, a mouse pad is a cheap solution. A coffee mug is another one.
In the evenings you can letterbox local industrial estates where you can include some printed material as well as a promotional item. It is important to include a promotional item as this will distinguish your information away from the typical junk mail pamphlets. Remember to pick something that will fit through the mailbox slot; some good products are stickers, magnets and coasters.
Promotional products are highly cost effective because the same people see them repeatedly and new people are continuously coming into contact with the products. They are, for the most part, inexpensive and have proven time and again to bring in customers and increase profits for businesses.
Promotional giveaway programs are typically used for new market penetration purposes and for bringing in new customers and/or increase the satisfaction of current customers. These are more ubiquitous and are often used by established brands as well as new and aggressive brands in order to stimulate and perpetuate growth. Because it is a cost effective program.