Tips for Job Search
These days Job search has become very competitive and critical. Getting a job requires an individual not only to be qualified in his or her field, but also knowledgeable about how to succeed in the potential job. It is not easy to land your dream job, especially if you are a fresher.
Finding a job can become an employment by itself so treat searching as job is a job. Looking for employment brings up great anxiety, stress and excitement for any individual. Understanding the different tools which can help you search for jobs will give you an edge over those who limit themselves to a single source. Successful job seekers spend some time using each source, and they spend the most time using the sources that produce the most success.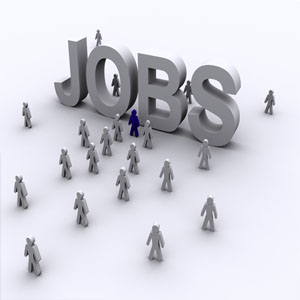 There are few guidelines for job search:
People find jobs from four major sources like Word-of-mouth referrals, Advertisements and Internet listings, direct contact with companies and Employment agencies and recruiters, where most people search jobs through words of-mouth referrals and by contacting companies directly.
One of the important tip for job search is don't limit your job searching only to the top job sites. Even search jobs at smaller niche sites as they focus on a particular geographic location or career field where you find plenty of job listings.
Before you go for job search take some time to make an accurate self-assessment of your skills, plan a career route and determine where you can fit successfully in a job market. Make a list of things you are good at, dig into all experiences big or small you have had in the past ? internships, summer jobs, etc.? Identify positions that are best suited for your skill sets, interests and demeanour.
Search for job in newspaper ads, magazines. or the internet. Nowadays it is a lot easier to find a job online than offline. Also, it is much cheaper to use online job search engines than to trust a local offline company to look for a job for you. In many ways, it is better than newspapers and magazines for a number of reasons. On Internet you find a much larger selection of jobs, and this will give you more career choices.
The most important tip for searching a job is don?t hesitate to approach your mentors, seniors in college who are working, or even your parent?s friends for advice. Discuss your interests with them and how best to make inroads into your preferred area of work.
One of the tip for job search is listing your profile in job portals is not the only way to get a job but write a good resume. If the job is very professional you will need both a resume and a curriculum vitae which is most essential for job search. Make your resume or CV short concise and relevant.
Make sure you use a cover letter. Resumes should always be submitted for full-time jobs in specialized fields. Since employers receive lots of resumes on a daily basis, and will toss yours in the trash if they feel that it was "mass printed." Print the first and last name of the prospective employer on the cover letter, and make sure it is addressed to them.
If the employer comes to know that you've put a sufficient amount of time and some detailed effort into your resume, they assume that you will do the same in the job you are applying for.
Before you attend an interview you applied for you spend time doing some research on the company. Request a friend or a mentor to help you practice with a set of mock interview questions. Ask for feedback on your posture, voice modulation, level of confidence and work on them. Understanding how to properly give an interview can make the difference between you being hired or rejected.
After the interview is completed, it?s best to wait about a week by giving the employer time to think about whether or not they should hire you. You can also impress a potential employer by using a thank you letter. A thank you letter shows that you appreciate the time an employer spent reviewing your resume or conducting an interview.
Spend time every day serching for new jobs near you, update your profile often and make sure to check for mistakes. Don?t hesitate to apply to jobs that you want, even if you?re afraid you?re not qualified.
Job search tip includes the usage of social media to market yourself by having a Linked In account, learn how to use Facebook cleverly. Believe it or not there have been instances where candidates have been offered employment because of their Facebook profiles and content they posted.
Follow-up and record keeping are important for success. Maintain a careful record of all interviews, thank-you notes sent, referrals made and follow-up actions. Job seekers who fail to maintain this information often lose valuable contacts as well as credibility with prospective employers.
So when you search for a job, it should be something you are comfortable with. Even if the job pays a lot, you won't last long if you don't enjoy what you do.