Tips to remember while writing a Good Article
Article marketing is another method of online marketing; A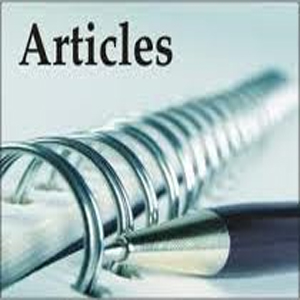 well-written article is composed of certain elements arranged into a structure.
Before writing article look for content rich websites/ blogs which are well known in the industry that publish lots of valuable original content. For a content rich websites they have readers who subscribe to them and read the content enthusiastically. When we write articles to those rich content sites they help us to generate good traffic for our website. Once our article is accepted and published we will be provided with an opportunity to introduce our self and add one or two back links to our website or blog. This is the best opportunity to promote our online business and search engine ranking. If you continue writing articles of good value and have other famous sites to publish it, you grow your website or blog readership a lot and you may get a lot more benefits than a one-time back link.
1) Title of the Article
Title Introduces your content and effective title attracts the readers for our article. So title of our article should contain main keyword in it written in an attractive manner. Title of the web page should be in appealing manner to make the user to click on it and read the article.
2) First paragraph or Introduction of an Article.
The curious reader starts reading the article from the top. So our first paragraph should sum up what our article is going to be about. By the time the reader finishes reading the introduction part, the reader must have read a summery of the entire article, and this summery should be interesting enough to make the reader to go through our entire article. The reader shouldn?t be kept confused.
3) Body of the Article.
In our Article we should offer our best opinion and interesting topic which satisfy the reader. the body of our article should make our users happy and make them feel that they have got what they are searching / looking for. Don?t write too much content in your article. Write which is important message to be conveyed. Try to add some good images in your article which attracts your readers.
4) Conclusion of the Article.
Your Article conclusion is very much important; you should be able to convey what they have read in the whole article and few important sentences to be remembered by the reader. The conclusion part of our article must ensure that our goal is achieved and the user feels a state of mind to explore more of information about a product or service we are offering.
5) Biography of the Article Author
Our Author biography must persuade the readers to click on the links we provided. Those links must have our target keywords which are appealing enough for the reader to click.
Our goal will be achieved only when we manage to get readers from our article to our website or blog.
Important interesting factor about article writing is when our article is published in websites and blogs they write reviews about it or even criticize it . which makes our article popular. Take content creation seriously and in the long run the benefits will be so rewarding that you couldn?t compare it to anything else as far as off-page SEO is concerned.