Tips to attend your first interview
First job interview is something which scares a candidate as he is totally new to it. Thus preparing before appearing for the interview can provide enough confidence to the candidate to secure the job without any hurdle.
The mantra to success in the interview is research, rehearse and relax. The applicant must gather all the relevant information about the company before going for the interview.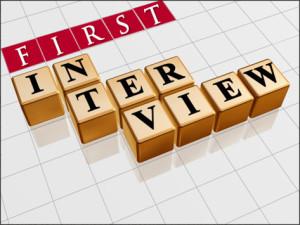 He must also understand the market dynamics and competitors of the company to be able to answer all the questions asked in the interview.
The candidate must have sufficient information about his specific field. He must also prepare well about his hobbies and interests.
Some of the great tips to attend the first interview are given below:
Never try to talk unnecessary and do not give the answers which you are not aware of.
Must keep a pleasant face in the interview and answer all the questions confidently.
Prepare a good and thoughtful answer about your career plan, strengths and weaknesses.
Collect all the information about your background be it your family or the education.
Prepare for the interview style.
Dressed professionally and neatly to make good first impression.
Collect as much information about the company as possible.
If the applicant is not sure about the questions he must politely admit that he does not know the answer.
One must gather complete information about the venue of the interview and he must reach their well before time.
Practice a mock interview to answer all the questions about your skills and abilities.
?Keep all your documents, passport size pictures and other proofs at place.
Understand the market in which the company is operating and gathering some information about the senior management might also be useful.
Do the intensive home work before appearing for the interview.