Tips for Effective Presentation Skills
Effective presentation skills are key to many influential roles in today's job world. To become a project leader, manager, or executive having effective presentation skills are mandatory. Effective presentation skills will enable you to get excel in your desired areas where others who are less assertive may not succeed. Having effective presentation skills is imperative for your success.
Many individuals struggle to communicate or present their views and thoughts effectively during job interview process. Maybe due to their weakness in the quality or quantity they communicate during interview. Hence to present your views effectively ensure that you are practicing to improve your presentation skills.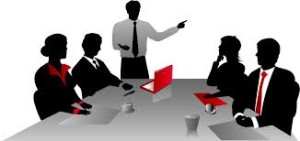 Presentation skills are important for every individual when you have the need to present yourself. When you are applying for a job, you have to present yourself as a sincere applicant who is ready to improvise the organisation using his or her technical and non-technical skills. Only if you present yourself with the right attitude, you will be able to get the job. Even when you are in the job, you should be attending business meetings with the higher officials where your presentation skills will prove yourself.
Presentation skills are to be attained with your personal effort. Some people are more relaxed and comfortable speaking in front of others, but everyone can learn the skills and techniques they need to increase their level of confidence and performance when presenting. You should analyse yourself and identify your strengths. One of the most important aspects of verbal communication is the ability to practice active listening.
You should always try to groom your skills and improve them whenever possible. All types of skills can be improved by practice. Wherever you find an opportunity to talk about something amongst other people, you should voluntarily grab the opportunity and use it to express yourself.
You can look for opportunities at social gatherings when you are with your friends. Even at those places, you can present something entertaining for your friends so that they enjoy the day and you develop your presentation skills. As these opportunities are not official, you will not have any stress and you love presenting yourself at those occasions. This will eliminate your fear to get onto the stage. The more opportunities you try to grab, the more you can train yourself.
Try your best to provide your listeners with new information or put a new interpretation on existing information. It is good to show some passion in your message, try not to get too carried away.
Many companies offer presentation skills training programs and you can join one of them that suits you. These programs offer training sessions that will help you identify your strong points. This will greatly improve your presentation skills, as you will be guided by experts with tips and tracks to succeed.