Trade Show Marketing Tips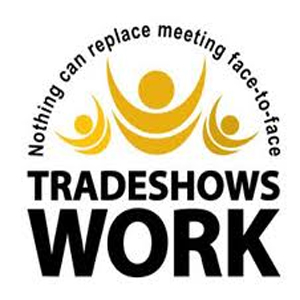 Trade Show Marketing Tips
Companies that want to reach a large number of potential customers can participate in public or private trade shows. Trade shows and other forms of event marketing are often a large investment to participate in, but trade shows allow companies to demonstrate new products and examine what is going on in the industry. Recent research has shown that 83% of the most successful companies at a range of exhibitions in terms of business generated and leads collected were the ones that took the trouble to undertake pre trade show marketing such as mailing their prospects and customers before the show.
Please do not take a one-dimensional approach to your pre trade show marketing, as you will not get the desired results from the trade show.
Find out the profile of attendees by talking to the show organizer. Make sure your target audience for your products or services is well represented. If the show is affordable and can expose you to your target audience, then you definitely have the green light to choose that show.
Ensure that you design an invitation that gives delegates a real incentive to come over and visit. Think of a distinctive approach to promote your company. For example, you could provide demonstrations of the latest technology that can benefit your audience. People love to look at what the newest thing is and how it will save them time and money. If you have a new food product, offer free tasting and free samples.
Take ideas from the art world instead of the world of advertising. Everyone at the trade show is advertising what they have to offer. They?re taking their cues from the advertising and marketing gurus. Be different and look at ways to show off your stuff that are inspired by art galleries and interior design magazines.
Create or update your trade show booth. You have three seconds to get your point across to trade show visitors. Make sure the graphics on your booth get the attention of trade show visitors. Create a catchy tagline that explains what you do and place it with your logo. Remember that with trade show booth graphics, less is more. Furthermore, booths with interchangeable graphics provide the most flexibility if your company attends several different shows.
Make time for some alone time. Our batteries get drained by being on the show floor so it?s only logical that they need to be recharged. That usually requires some alone or quiet time. If we?re going to make it through that two or three day show, we can?t do it on depleted energy reserves.