Worlds Ten Cleanest Countries
Worlds Ten Cleanest Countries
Researchers ranked Worlds top ten Cleanest countries based on 25 indicators, including water and air quality, greenhouse gas emissions and the impact of the environment on the health of the population. A score of 100 is excellent. Sierra Leone ranks at the bottom of the list with a score of 32. The U.S. ranks in the middle of the pack with 63.5. Iceland took top honors with a score of 93.5 thanks to ample clean water, lots of protected nature areas, good national health care and a plenitude of usually clean geothermal power.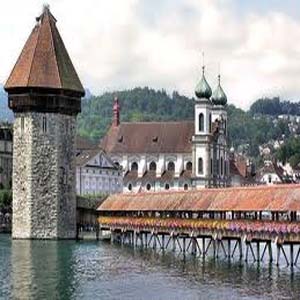 1. Iceland
EPI score: 93.5
GDP per capita: $36,000
Population: 311,000
In the category of air pollution (effect on humans), Iceland scored 97.4, compared with 84.8 for countries of similar GDP per capita.
2. Switzerland
EPI score: 89.1
GDP per capita: $37,000
Population: 7.6 million
Switzerland scores a perfect 100 in forestry, water quality (effects on humans) and biodiversity and habitat. Like most rich, industrialized nations, its lowest scoring was in air pollution (effects on ecosystem).
3. Costa Rica
EPI score: 86.4
GDP per capita: $9,600
Population: 4.5 million
That such a relatively poor and developing country ranks third in the EPI is testament to the natural endowments of Costa Rica, with dense forests, plentiful water and abundant wildlife. With smart development, Costa Rica can avoid the standard path that growing nations take of polluting their environment, only to clean it up again once they become wealthy. Costa Rica touts its EPI ranking in ads for its tourism sector.
4. Sweden
EPI score: 86
GDP per capita: $33,400
Population: 9.1 million
Sweden has bragging rights, for the moment, among the Scandinavian states, where out-greening one another is a regional competition.
5. Norway
EPI score: 81.1
GDP per capita: $48,000
Population: 4.7 million
Norway is a nation of astonishing wealth, built on vast offshore reserves of oil and natural gas. The global warming impact of those fossil fuels is not debited from Norway?s results, rather it is recognized in the nations that burn them.
6. Mauritius
EPI score: 80.6
GDP per capita: $10,000
Population: 1.3 million
A tiny island nation in the Indian Ocean to the east of Madagascar, Mauritius is far and away the highest-ranking nation of Sub-Saharan Africa; Djibouti comes second with a score of 60.5. Isolation is its benefit, helping keep pollution low and attracting a tourist trade eager to enjoy healthy marine areas.
7. France
EPI score: 78.2
GDP per capita: $31,000
Population: 62 million
By far the most populous country in the top 10, France ranks very high in air and water quality and fisheries management. The EPI methodology benefits countries with significant nuclear power programs.
8. Austria
EPI score: 78.1
GDP per capita: $35,000
Population: 8.3 million
Neck and neck with France, Austria benefits in the rankings by being landlocked. With no fisheries to be evaluated, Austria?s 100 score on biome protection gets a greater weighting.
9. Cuba
EPI score: 78.1
GDP per capita: $8,500
Population: 11.3 million
Does Cuba prove that a communist idyll can also be an environmental one?
Don?t count on it. Researchers doubt the veracity of Cuba?s data, which shows
higher levels of public health, (including almost universal access to sanitation and clean water) than GDP would suggest. The average EPI score for Cuba?s income peer group is 65.7.
10. Colombia
EPI score: 76.8
GDP per capita: $7,600
Population: 44 million
The poorest country in the top 10, Colombia?s high ranking is due to the quality of its natural endowments. Its score for biodiversity and habitat, at 82.7 compares with an average of 51 for its income group. Colombia?s carbon emissions are relatively low because of plentiful river systems feed enough hydropower generators to supply some 70% of electricity needs.