Tips for avoiding Fraud in a Business
Tips for avoiding Fraud in a Business
Most of the businesses are facing fraud in the present day due to lack of many concepts that leads to loss in their revenues. There are many things that a business owner must make wise decisions like should I buy this, should I extend the credit to that customer? Should take care while hiring employees that impact the Company at the end of the day. Mostly small and medium size business owners, those who cannot afford the loss are facing such situations in their day to day task. Thus the revenue reduces the profits of healthy companies.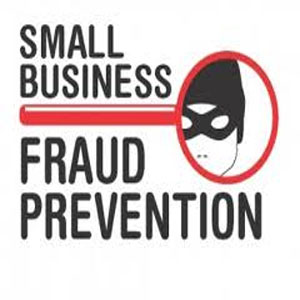 Guidelines for avoiding fraud in a business:
1. All the staff members should be communicated with the fact that the organisation or business does not tolerate any fraud before hiring them and if discovered any fraud will pursue to the full extent of law. And make that staff do not provide information about office equipment over the telephone to avoid the fall of victim to the ?Toner Phoner? scam. Since fraud companies misrepresent themselves as regular supplier to sell the product with over price.
2. Before giving or extending credit to an individual or a Company should make enquiries, determine the credit value by seeking a credit report of an individual or the Company, so that the credit check identifies the person with whom you are dealing with.
3. The phonic invoices are the most source of fraud. Some of the fraud companies send out solicitations for advertising their products in the form of invoices to deceive businesses into paying. So the business owner without realizing the actual invoice enters into the debts.
4. The business should ensure to have a Privacy Policy so that the personal information of customers and employees is secured and prevents from identity Theft.
5. Most of the retail business owners should be aware of customers making purchases through credit card as they appear to be in rush without producing any photo I.D. with the name that is on the credit card.
6. While taking telephone orders with credit card number, the business owner should be aware, since the purchaser will not appeared physically. So it is mandatory to obtain a credit card imprint and compare the signature with the signature on the back of the credit card will result in the credit card company charging the item. This helps to know whether the card is stolen or fake.
7. The business owners should always do a bank statement settlement at least once a month so that you get to know whether the cheque is stolen or have written on the business or lost. This makes to rectify the situation before it causes problems for the Company.
8. Employee theft is a huge factor in the profitability of many Companies. Employee background checks are recommended for Individuals that you are going to trust with Company Assets.