Career Opportunities in Dance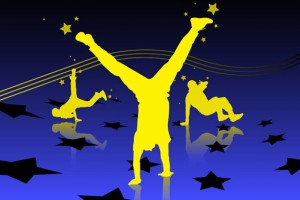 Unlike some career opportunities require an undergraduate degree and postgraduate degrees, certifications, specific skills and/or experience. But a career in dance requires excellent training and extraordinary discipline, determination, and dedication to have success because of most intense practice schedules.
Dance can be quite strenuous. Careers opportunities in professional dance performance, choreography, and teaching, also serves as a basis for graduate study or job opportunities in fields such as dance history, dance science, dance reconstruction, dance criticism, and dance filmmaking.
Some may continue to work as artistic directors, choreographers, dance coaches and teachers. Others may transition into administrative positions or company managers.
While some dancers may perform in a variety of different settings including musical theater, opera and other musical productions. They may present tap, jazz, ethnic, folk and other types of dance. Dancers may perform in music videos, movies, television and commercials in addition to acting and singing. Dancers typically perform in a group, although some may perform alone or solo.
Dancers need to have the skill as good problem solvers and work well with others. Dancers must have good stamina and health, flexibility, quickness, coordination, grace, a sense of rhythm, a feeling for music, and an artistic ability to convey through dance.
Dancers must have on-the-job training in order to be successful in their career. Training is an essential element to professional dancer?s career. Dancers are usually in class or rehearsal for 8 hours a day to ensure the best physical condition and preparation for performances. This also includes a warm-up before class and a cool down after class.
Individuals interested in becoming dancers or choreographers must have a different kind of dance that allows them to move freely and express themselves, such as classical ballet, modern dance, and dance styles specific to cultures. Several dancers merge performance work with instructing or choreography.
Several dancers pair up with choreographers, who put together brand new dances and create new versions of existing dances. Choreographers train performers at rehearsals to accomplish the preferred effect because very few routines are actually documented
With many years of dancing experience the dancers reach to choreographers stage who create dances that are original as well as developing new interpretations for existing dances. They are responsible for instructing performers by demonstrating techniques. From their experience, they gain a reputation that qualifies them for numerous job opportunities as choreographers for major dance productions.
Dancers and choreographers may work in a variety of different industries including dance schools and studios, performing arts companies and recreation venues.
Employment within this field is expected to grow more slowly than average for other occupations. Due to the strong competition for jobs in the dancing field and choreography as large number of people are being making a career as dancer or choreographer. So only the most talented dancers and choreographers are usually able to obtain regular employment in dancing career.