Tips to manage your Career
Every one in their life come across to build their career and had to manage career to lead peaceful life and for that one has to come across the steps to assess yourself, explore career options gain skills and find a job which is part of managing their career. Right career management is not just for graduates those who think about career after they complete their education, but managing a career is very important for everyone to be secured in future.
Career management helps working people make the right decisions. Most of them think that once they get the job they feel that they attend right career, but its just a part of developing career and have to deal with so many transitions in job responsibilities and job security and should be up-to-date with changes in profession because nobody knows when you get layoffs from your present job.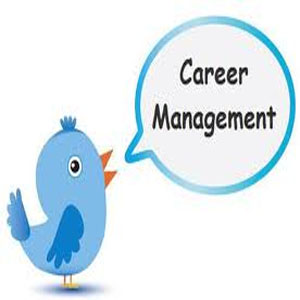 Today?s world has become money making with the concept of career management that includes career consultants who give advice in right career planning and help to manage your career to achieve your aims and goals by giving necessary steps for difficult decisions which you may face.
In order to get success in career in this demanding and competitive Environment one must choose to manage their own career by identifying their qualifications, skills and accomplishments and taking advantages of all opportunities they come across with continuous learning and professional development.
Identify your strengths so that you come across with your weaknesses and try to overcome them. By assessing and analysing your performance you can identify your market worth. Determine your additional skills which increases your confidence and develops to make yourself more marketable which makes a sense of control in the direction of your career.
You need to maintain your persistence and motivation even though you consider yourself the right person and did very best to get the job, but turned down. In such situation one must not get declined instead build motivation and try to understand the opportunities where you went wrong since ?failures are stepping stones for success? in career.
Build network of contacts by supporting others is very important in any kind, both in personal and business circles so that you get better and endless opportunities in career management
The better career knowledge and understanding you have the more you are able to lead.