Difference Between Internet Marketing and Traditional Marketing
What makes internet marketing different from traditional marketing can be answered very simply. Although, traditional marketing strategies are still being used today and not at all obsolete, more and more entrepreneurs have ventured in the newest and most up-to-date approach to market their business and this is through the use of the internet. Basically, one of the most evident differences is that online marketing is much more cost effective than traditional marketing.
The World Wide Web offers a very big space and these spaces aren't really as expensive as getting your business printed in newspapers or paying for television and radio airtime.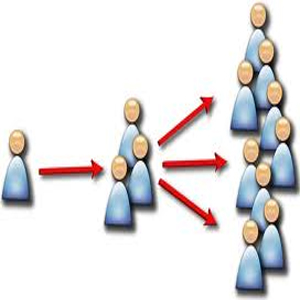 Aside from that, marketing through the internet provides a much faster way of getting your message across the world. Considering the huge amount of users which is expected to grow even more when more sophisticated technology such as 4G will be made available for everyone to use. Moreover, people have been very familiar to the use of the internet.
If your business can be found online, it much easier for you to reach your clients or your target market. Despite all the advantages of internet marketing, it is still very important to take note that each step should be thought about and planned carefully. You may find yourself in a pool of tough competition and what you can do to get ahead of the game is to do SEO.
Try to find out about the competitors in your industry, the people or groups of people that you are targeting and the right strategies to be used. Make sure to analyze the data that you might be able to gather Carefully. Use SEO knowledge as your guide. It shouldn't be very difficult but as much as what any other kind of enterprise needs, be wise.
SEO stands for 'search engine optimization' and is a process of getting a website more visible on the search engines. Preferably top 10 positions in search engines. With increased visibility of website in search engines helps to get more visitors which is the general goal. Stimulating websites visitors from 200 a month to 50,000 a month is what every company wants.
The main search engine is Google, so most SEO work is done around Google's rules and guidelines. Yahoo and Bing are trying to make more of a presence on the internet; however the market is still dominated by Google search engine.
There are two types of SEO Techniques:
Black Hat SEO
Black Hat SEO techniques are used to trick search engine to sending your web site to the top of the search results. Normally what will happen is that the SEO company will use these to get you to the top – however your website will be penalized by the search engines resulting in you being black listed. The SEO Company then has your money and gets another customer to do the same technique.
White Hat SEO
White Hat SEO techniques are used by the majority of search engine optimization companies around the world and they work according to the 'rules' or guidelines set out by the main search engines that keep watch over the web. Being selective on the SEO Company you choose is wise decision.
What is involved with SEO?
SEO is about a number of things, not just one thing there are a few 'elements' that come into the SEO campaign.
Onsite SEO – this is work that is done on your own website. Onsite SEO is about getting your website 'search engine friendly' having the right spread of keywords and lots of information. Search 'spiders' and people read websites differently – getting the balance right is important so that search engines like you and people like the look of your website.
Offsite SEO – this is work that is done off of your website. Offsite SEO is probably more important as it is bringing links and information pointing at you. This could be from information forums, social media sites, news sites (like the BBC) etc.
Some of the things that are needed with SEO work are:
Keyword research
Looking at competitors
Link Building
Article Writing
Blogs
Social Media