How to Prepare for AIEEE
The very competitive entrance exam in India is AIEEE which is conducted by the Central Board of Secondary Education (CBSE) for admission into engineering and architecture undergraduate courses in reputed colleges all India. AIEEE is All India Engineering Entrance Examination is not a difficult exam but however the questions given in the exam paper need to be tackled with different tactics and perspectives as there are about 100 to 120 questions which consists of CBSE syllabus of Physics, Chemistry and Mathematics from Class 11th and 12th.
The AIEEE exam is designed to evaluate candidate?s perception, creativity, observation, imagination and architectural awareness, Since each question paper as different questions in its own way and the performance of the AIEEE candidates are evaluated and ranked at two levels, first on all-India basis and second on the performance at state-level.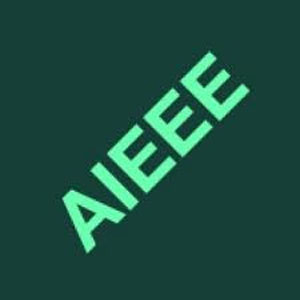 Guidelines for preparing for AIEEE:
1. Firstly the candidates preparing for AIEEE must have a thorough knowledge of the syllabus of class 11th and 12th standard of CBSE. Need to have a strong grip of the fundamentals.
2. The candidates must select right study materials and try to
solve model papers based on latest exam pattern and must analyze the? result so that he can find out the weak areas and work to strengthen the weak topic. And for the regular practice will only helps to get success.
3. With proper planning, the candidates preparing for AIEEE exam can overcome the nervousness of this toughest exam. For this they have to start preparation as early as possible along with their regular standard syllabus.
4. By taking mock tests very often of solving previous years paper as if attending the main exam will helps to evaluate the performance of the candidates each and every time they take mock tests. With this they will be able to make out which concept and what type of problems they need to practice more.
5. Speed is more important for AIEEE exam. Both and speed and strike rate are important for success. So the candidates preparing for AIEEE should develop the ability to solve the problems as fast as possible and accurately. But remember that high speed with less accuracy can spoil the result.
6. Spend more time on the subjects on which the candidates are weak and practice
7. The candidates preparing for AIEEE, must always try to solve problems by themselves without seeking anyone?s help. If they are not able to solve a problem, try to understand the problem again and find clues that can lead you to solution. Go through the concepts related to the problem once again and see how they can be applied to the problem in hand but do not rush to consult for solution without analyzing the problem.
7. Though AIEEE is a very tough exam o clear without taking any coaching, but is not impossible if prepared with proper hard work in studies.
8. AIEEE exam can be prepared through online by getting complete study material and test papers.
9. The candidates must remember to revise the topics on daily basis so that they don?t miss already covered topics and helps to remember easily.
10. By understanding the type of questions which are to be attempt makes the candidates to know whether they can able to attempt it or not. For this the candidates must first try to attempt easy questions and then go to difficult ones. With this they can also increase the speed in the exam and can easily avoid cut offs for incorrect answers. So selection of question is very important to optimize the performance. And is better to leave the question which are not able to solve as there is no negative marking for not attempting the question.