Iphone Technology updates
The i Phone is a line of Internet and multimedia enabled smart phones designed and marketed by Apple Inc. The first i Phone was introduced on January 9, 2007. i Phone functions as a camera phone including text messaging and visual voice mail a portable media player, and an Internet? Client, with e-mail, web browsing, and Wi-Fi connectivity. The user interface is built around the device?s multi-touch screen, including a virtual keyboard rather than a physical one. Third-party applications have diverse functionalities, including games, reference, GPS navigation, social networking, and advertising for television shows, films, and celebrities.
There are four generations of i Phone models; the i Phone 4 has two cameras for Face Time video calling and a higher-resolution display. It was released on June 24, 2010.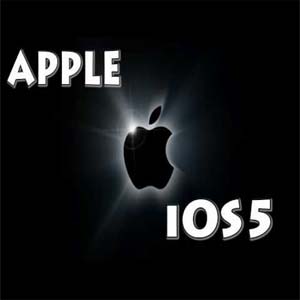 Screen and input
The touch screen is a 9 cm (3.5 in) liquid crystal display with scratch-resistant glass. The capacitive touch screen is designed for a bare finger, or multiple fingers for multi touch sensing. I Phone 4 has a resolution of 640 x 960 at 326 ppi.
Audio and output
One of two speakers left and the microphone at right surround the dock connector on the base of the original i Phone. The built-in Bluetooth supports wireless earpieces and headphones.
Battery
The i Phone features an internal rechargeable. The battery is not user replaceable. The i Phone can be charged when connected to a computer for syncing across the included USB to dock connector cable. If the battery malfunctions or dies prematurely.
Camera
The i Phone 3GS has a 3.2 mega pixel camera It is also capable of capturing 640?480 (VGA resolution) video at 30 frames per second, although compared to higher-end CCD based video cameras it does exhibit the rolling shutter effect. The video can then be cropped on the device itself and directly uploaded to You Tube, Mobile Me, or other services.
The i Phone 4 introduced a 5.0 mega pixel camera, also located on the back, which is equipped with a backside illuminated sensor capable of capturing pictures in low-light conditions, as well as an LED flash capable of staying lit for video recording at 720p resolution, considered high-definition. In addition the i Phone 4 has a second camera on the front capable of VGA photos and SD video recording.
Wi-Fi
Internet access is available when the i Phone is connected to a local area Wi-Fi or a wide area GSM or EDGE network, by default, the i Phone will ask to join newly discovered Wi-Fi networks and prompt for the password when required. Alternatively, it can join closed Wi-Fi networks manually.
The i Phone 3GS has a maximum download rate of 7.2 Mbit/s.
Safari is the i Phone native web browser, and it displays pages similar to its Mac and Windows counterparts. Web pages may be viewed in portrait or landscape mode and supports automatic zooming by pinching together or spreading apart fingertips on the screen, or by double-tapping text or images the i Phone supports SVG, CSS, HTML Canvas, and Bonjour.
Apple also developed a separate application to view You Tube videos on the i Phone, which streams videos after encoding them using the H.264 codec. Simple weather and stock quotes applications also tap in to the Internet.
E-mail and text messages
The i Phone also features an e-mail program that supports HTML e-mail, which enables the user to embed photos in an e-mail message. PDF, Word, Excel, and PowerPoint attachments to mail messages can be viewed on the phone. Yahoo! offers a free push-email service for the i Phone.